Alone Shayari In Hindi With Images, If you feel alone then this post is for you. I have a large collection of ALone Shayari Hindi. Download ALone Shayari Images and share on social media like- Facebook, Whatsapp, Instagram Etc, or just copy Shayari text and share on all social media.
Must Read – Sad Shayari
Alone Shayari In Hindi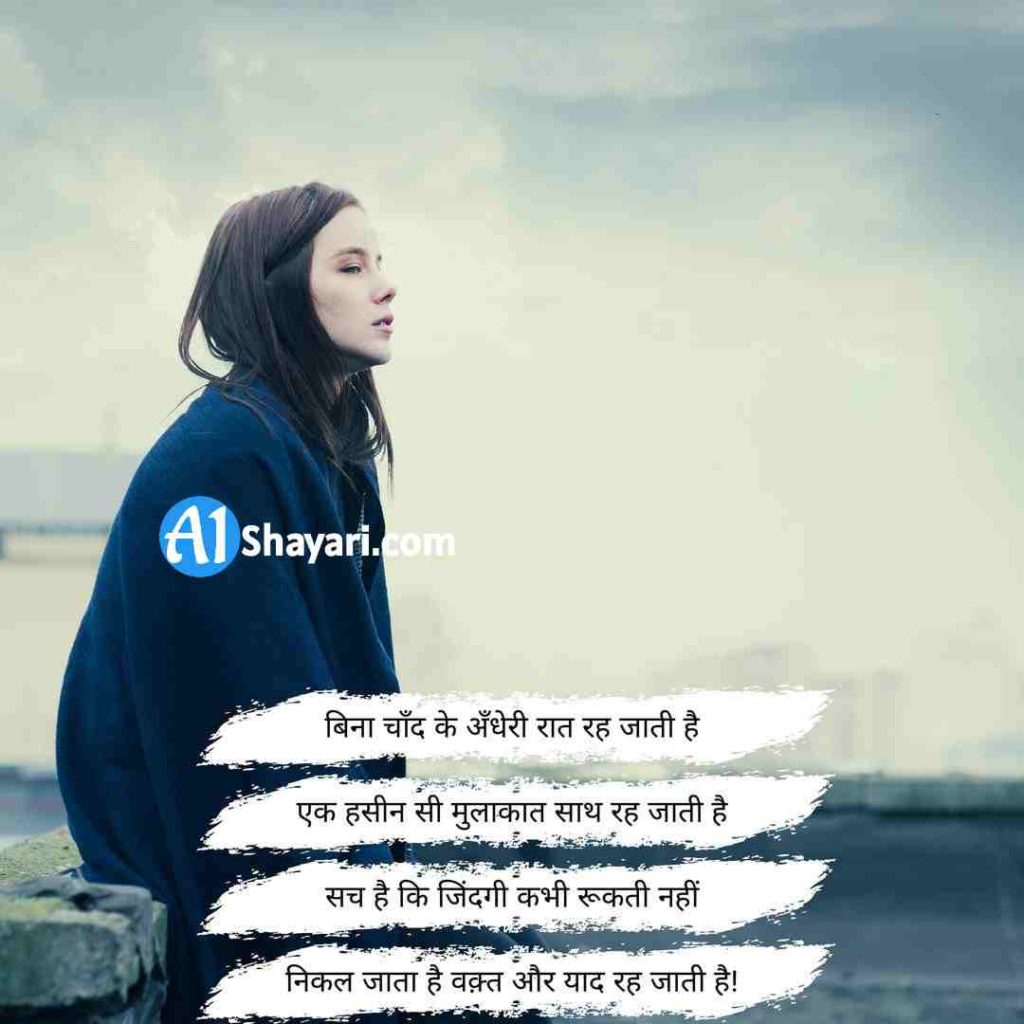 बिना चाँद के अँधेरी रात रह जाती है एक हसीन सी मुलाकात
साथ रह जाती है सच है कि जिंदगी कभी
रूकती नहीं निकल जाता है वक़्त और याद रह जाती है !