Alone Shayari In Hindi With Images, If you feel alone then this post is for you. I have a large collection of ALone Shayari Hindi. Download ALone Shayari Images and share on social media like- Facebook, Whatsapp, Instagram Etc, or just copy Shayari text and share on all social media.
Akle rehne ka karan kuch bhi ho skta hai but aajkal ke longon ke badalte swabhao ke karan he dushre unse jude log, Akela mehsoos krte hai. Kabhi kabhi too akela rehna humko utna dhuk nahi deta per akele m jab kisi ke yaad satati hai tb hum akele bohoot roote bhi hain.
Akele rehna bohhot badi baat hai isme hum kisi se apne dhuk too share ni krte kyuki hme maloom hota hai ki saamne wala vykti us chiz ki Respect nahi krega. Akele rehne se hamre Thinking Ability bhi badhti hai. kisi ne waise kya khub he kaha hai "अकेले रह कर आप खुद को समझ सकते है और खुद को बेहतर बना सकते है"
Must Read – Sad Shayari
Alone Shayari In Hindi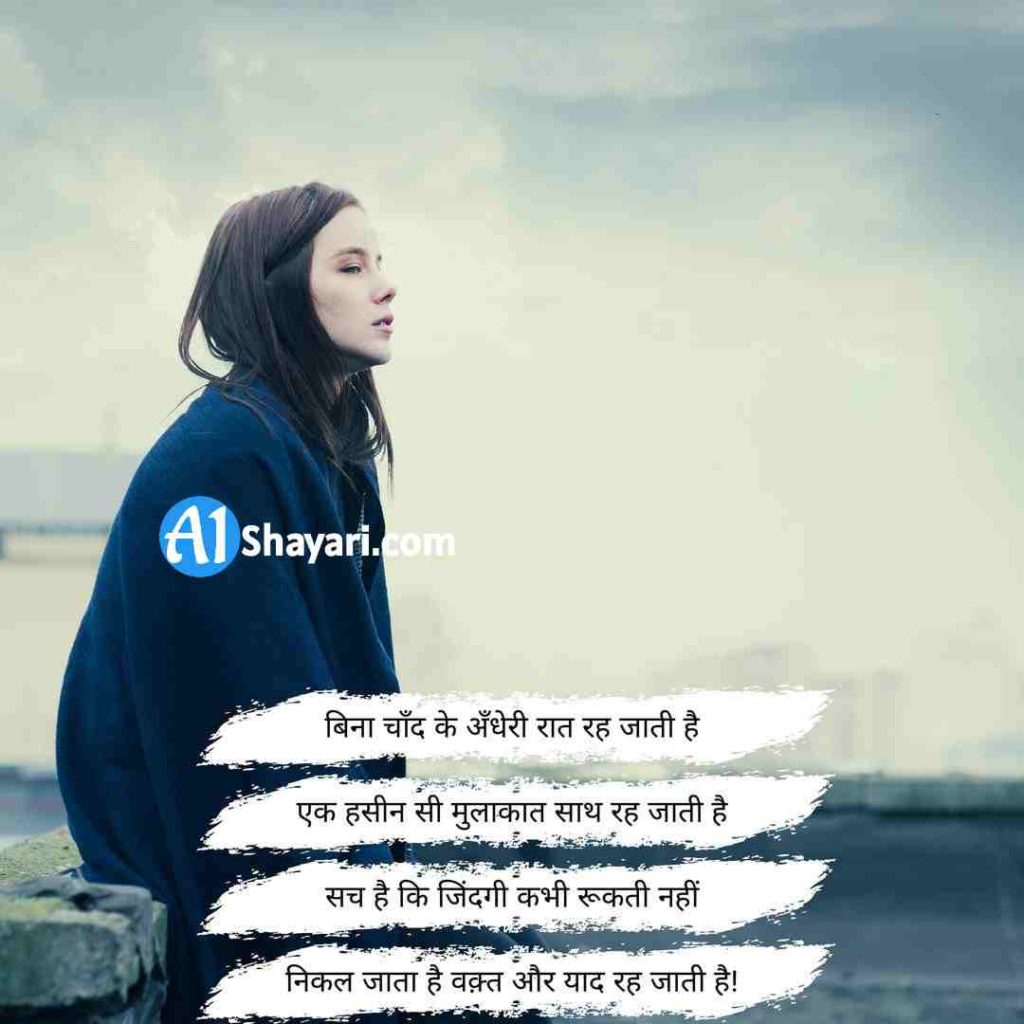 बिना चाँद के अँधेरी रात रह जाती है एक हसीन सी मुलाकात
साथ रह जाती है सच है कि जिंदगी कभी
रूकती नहीं निकल जाता है वक़्त और याद रह जाती है !