Hello Guys, In this post we will share our best Aankhe Shayari, Aankhe Quotes Images. Here You can find Best Hindi Shayari on Beautiful Eyes for Girlfriend, Aankhe Shayari In Hindi, Nigah Shayari, Najar Shayari, Urdu Shayaris in Hindi Words on Eyes.
bahut se research mein yah khulaasa kiya gaya hai ki jab aap kisee se behad pyaar karate ho to aap usakee aankhon mein aankhe daalakar dekhate ho. agar apane aas-paas logon ki bheed ke baavajood aapakee najaren baar-baar kisee ek khaas vyakti ko dhoodhantee hain, to samajh jaen ki aapako pyaar ho gaya hai.
Aaakhen bohhot kuch keh deti hai agr aap Relationship main hain too jarur he aapne ye notice kiya hoga ki aapka ya aapki partner aapki eye dheker he aanuman lga lete hain ki mera partner kisi Trouble m hain.
aankhen aamataur par vyakti ke svabhaav aur vyaktitv ke baare mein bataatee hain. aankhon ka rang, aankhon kee harakat aur aankhon ke aansoo bahut kuchh kahate hain. aankhon ko padhana jaan len to saamane vaale ke man ko bhee jaan sakate hain. prem aur sambandhon ke maamale mein aankhon kee bhaasha jaan lene se bina kuchh kahe aapako uttar mil sakata hai. aap ye bhee jaan sakate hain ki aapase prem karane vaala, aapase kitana sachcha prem karata hai.
Aankhe Shayari In Hindi
we have collected amazing Aankhen Shayari, Shayari on Eyes, Aankhen Shayari Hindi Mai, Nigah Shayari, Amazing Aankhen Shayari For Facebook and WhatsApp that will help you convey your feelings of love to your partner about their beautiful eyes. Read these Shayaris and spread the love with them.
Read Best Hindi Shayari on Beautiful Eyes of Girlfriend/Wife, New Aankhein Shayari in Hindi and Einglish Font, आँखों पर हिंदी शायरी, Beautiful Nigah Shayari, Najar Shayari, Shayaris in Hindi Words on Eyes. Latest Aankhein Shayari in Hindi. Awesome Aankhen Hindi Shayari Collection for Whatsapp and Facebook. Read new Romantic Shayaris on Eyes for Girlfriend and Wife. Shayari On Eyes with Beautiful Image.
Aankhe Shayari In Hindi With Images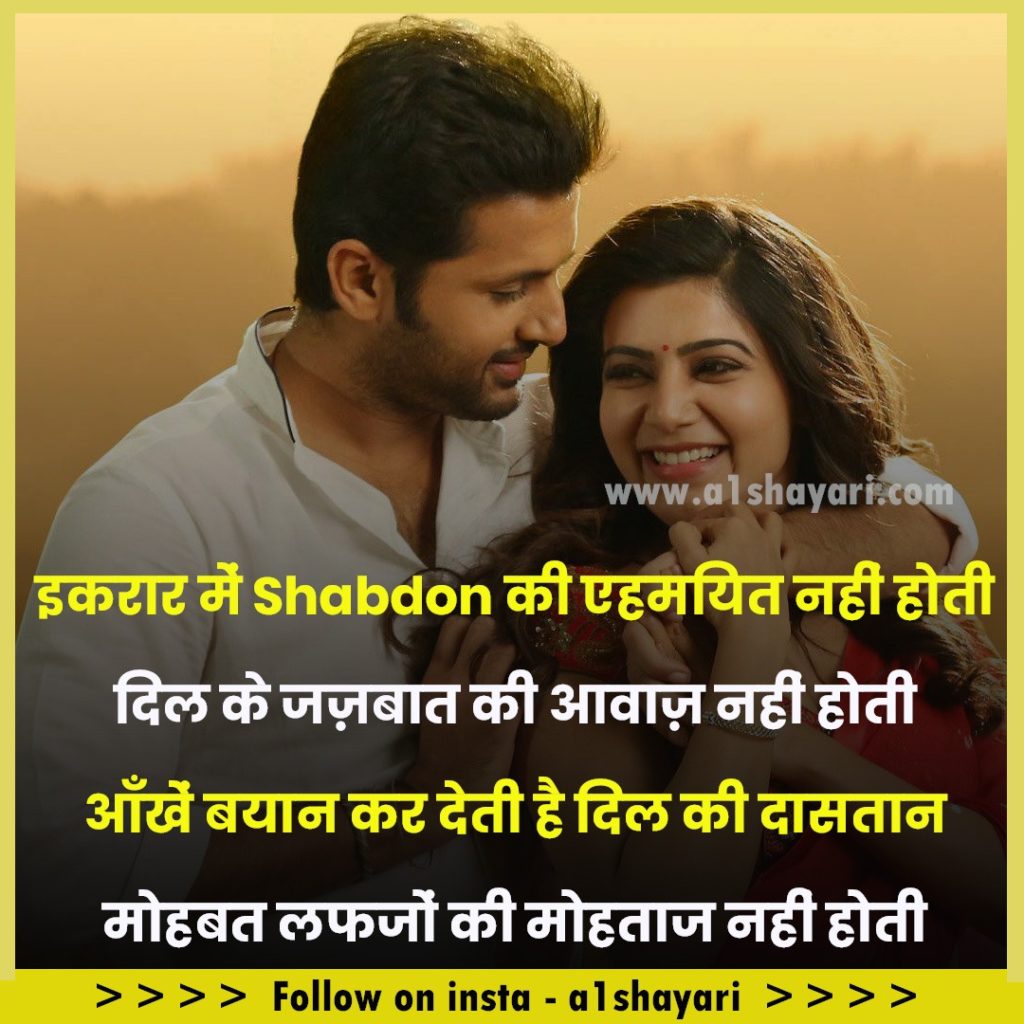 इकरार में शब्दों की एहमियत नहीं होती,
दिल के जज़्बात की आवाज़ नहीं होती,
आँखें बयान कर देती है दिल की दास्तान,
मोहब्बत लफ्जों की मोहताज नहीं होती।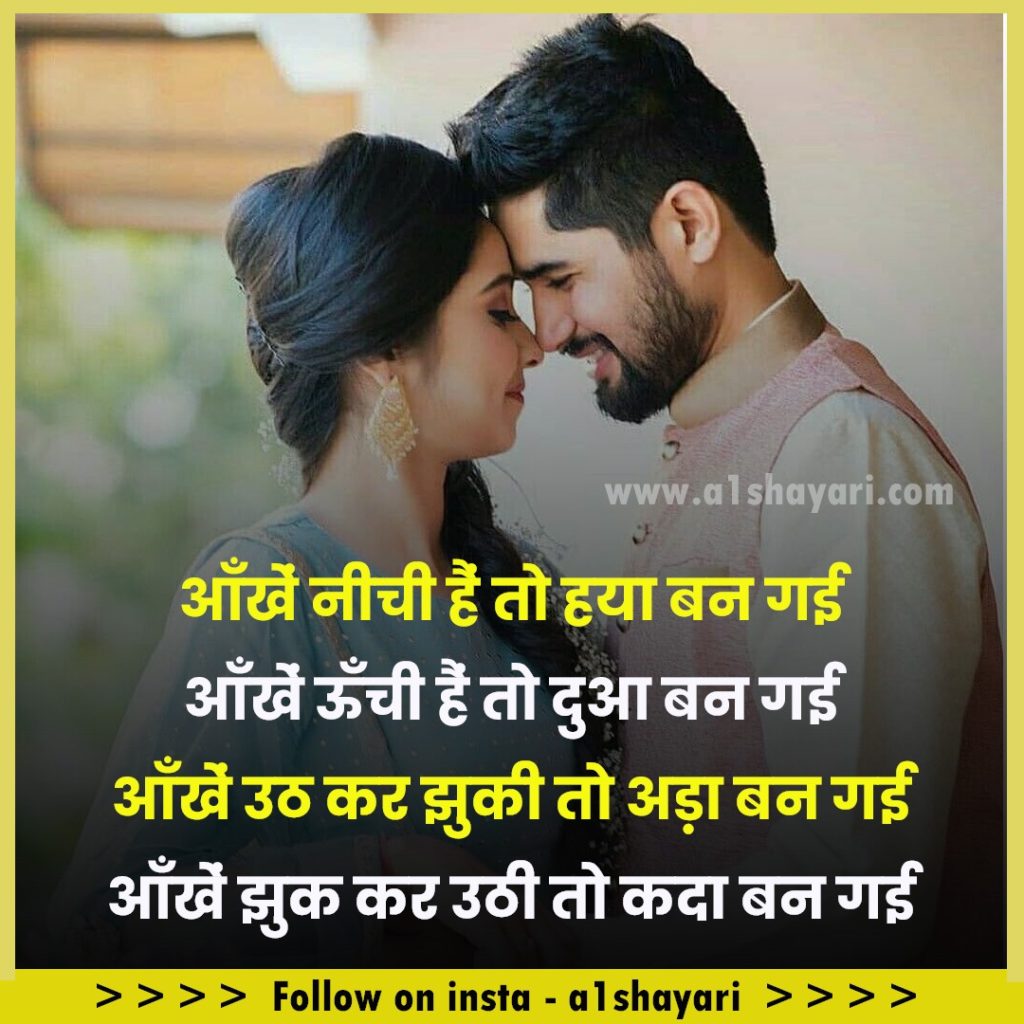 आँखें नीची हैं तो हया बन गई,
आँखें ऊँची हैं तो दुआ बन गई,
आँखें उठ कर झुकी तो अड़ा बन गई,
आँखें झुक कर उठी तो कदा बन गई।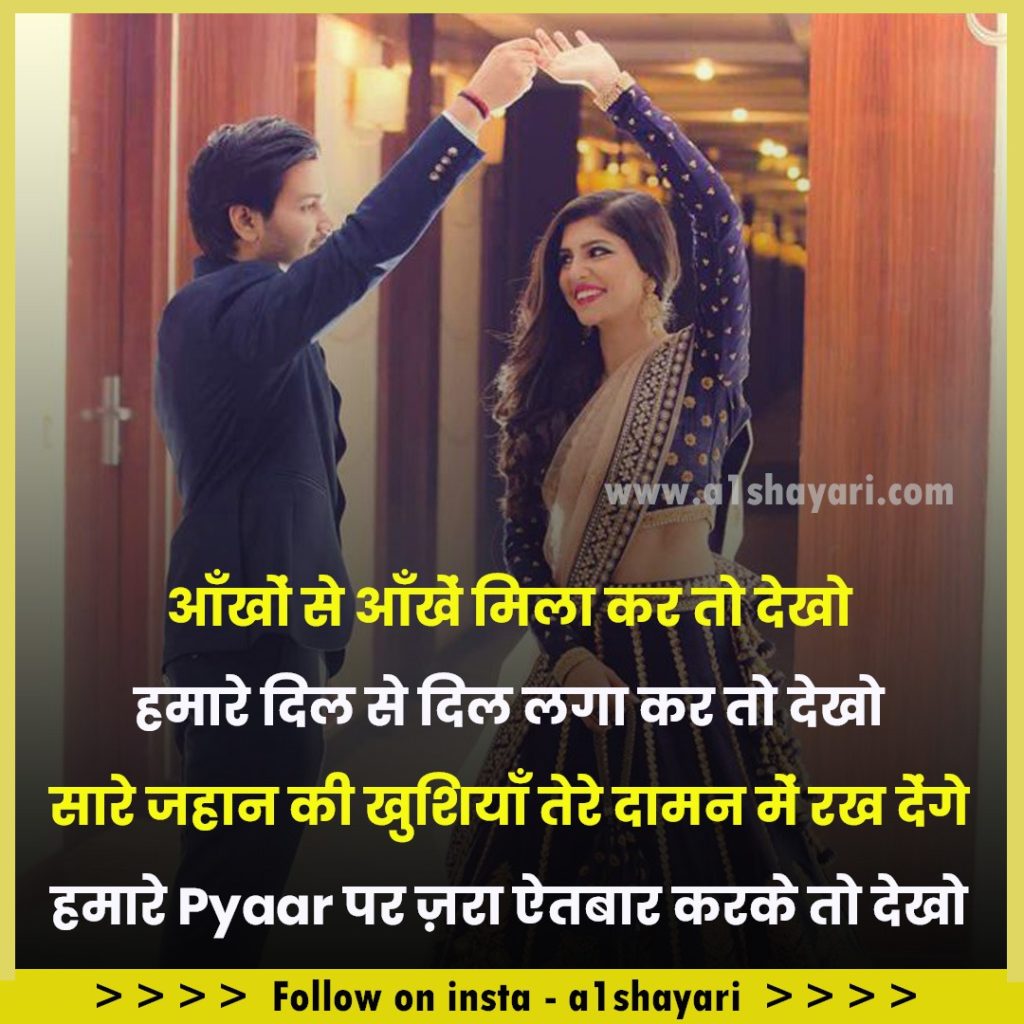 आँखों से आँखें मिला कर तो देखो,
हमारे दिल से दिल लगा कर तो देखो,
सारे जहान की खुशियाँ तेरे दामन में रख देंगे,
हमारे प्यार पर ज़रा ऐतबार करके तो देखो।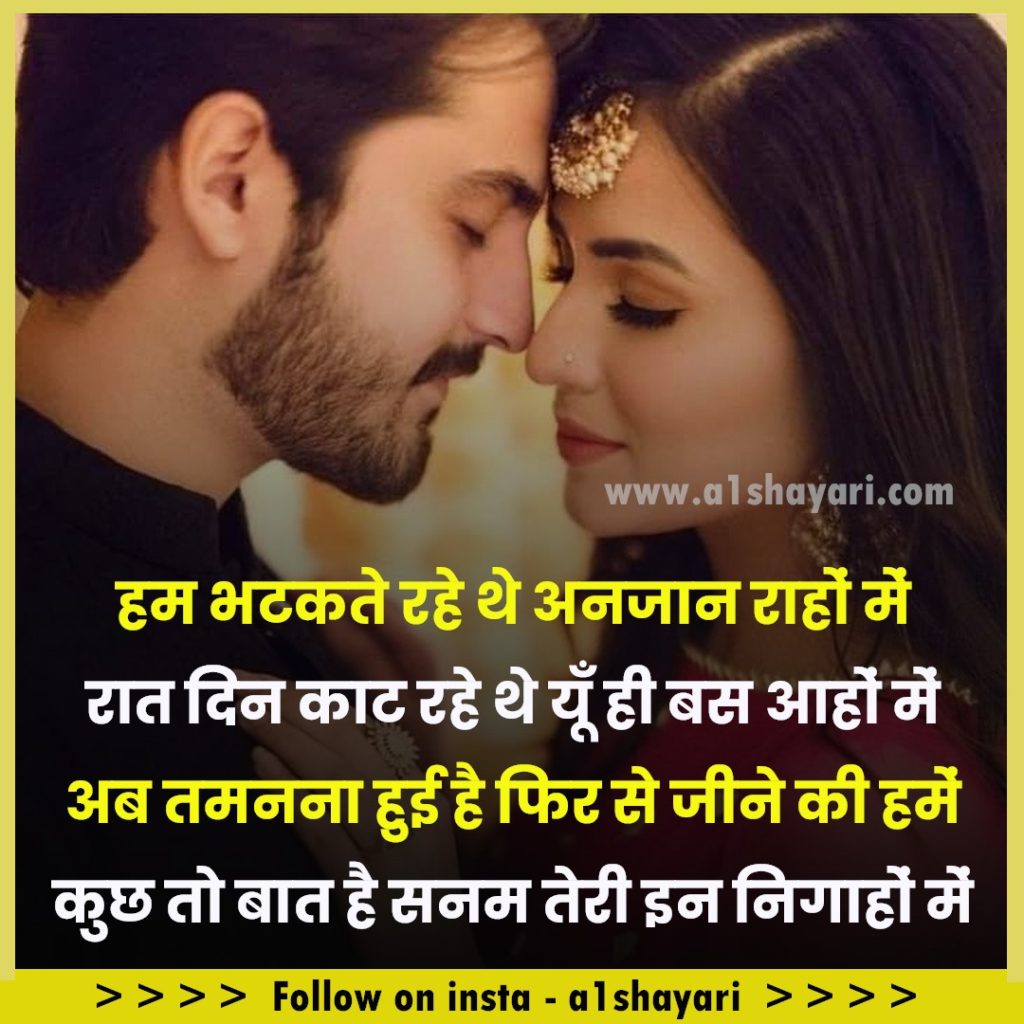 हम भटकते रहे थे अनजान राहों में,
रात दिन काट रहे थे यूँ ही बस आहों में,
अब तमन्ना हुई है फिर से जीने की हमें,
कुछ तो बात है सनम तेरी इन निगाहों में।
Hindi Aankhe Shayari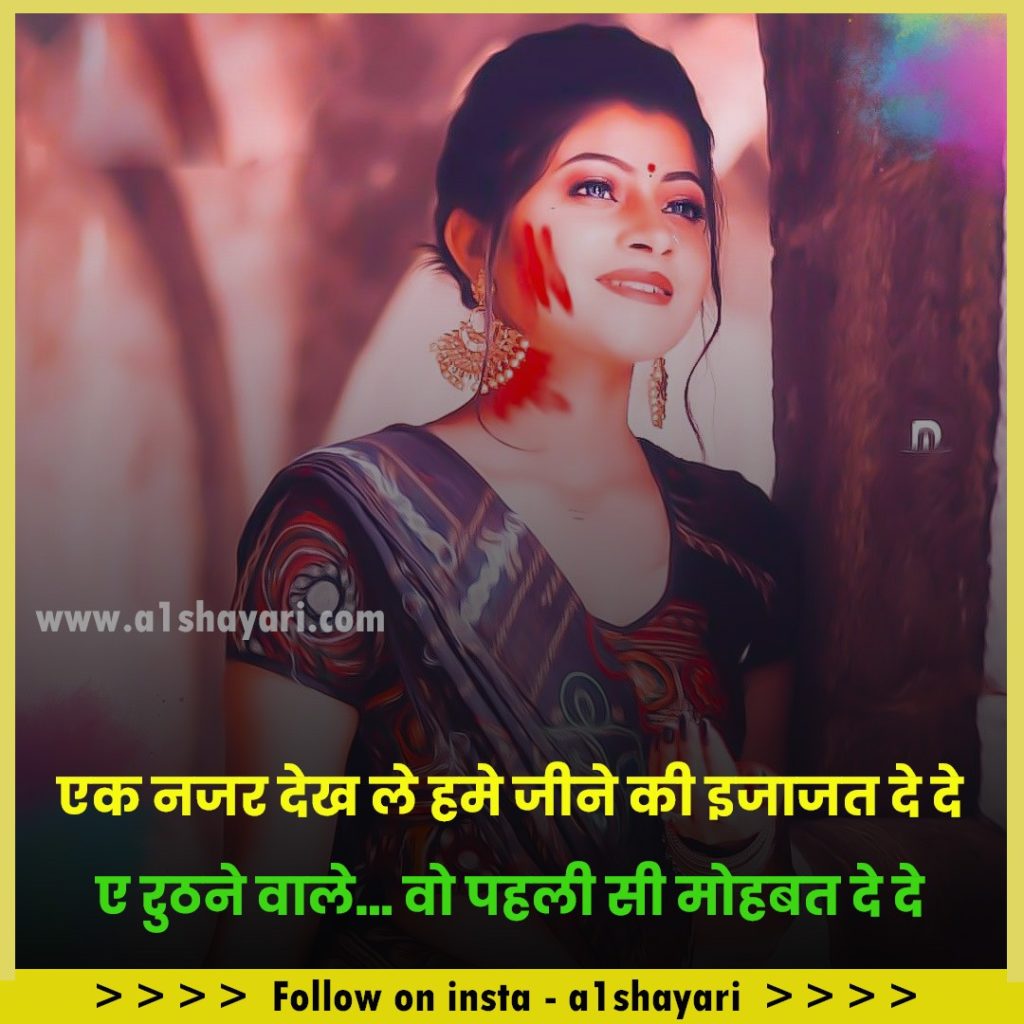 एक नजर देख ले हमे जीने की इजाजत दे दे,
ए रुठने वाले… वो पहली सी मोहब्बत दे दे।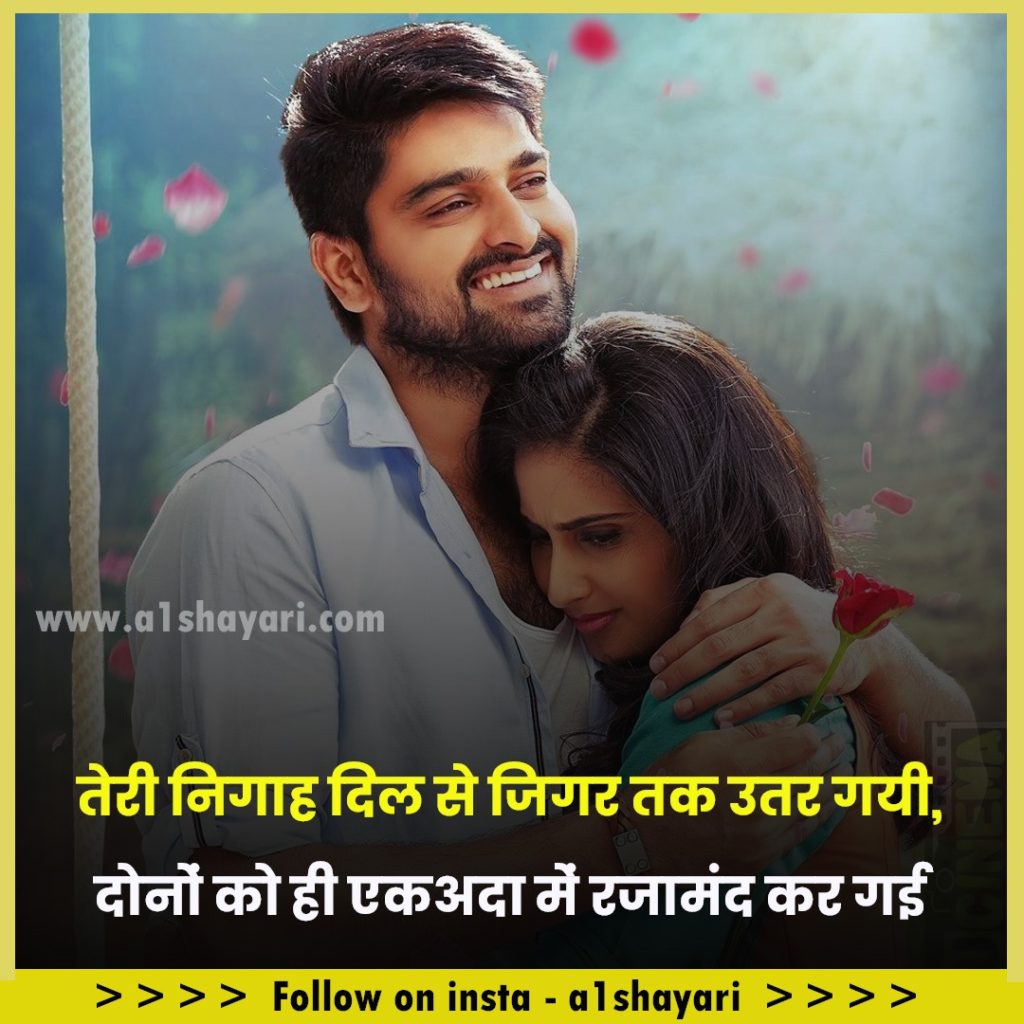 तेरी निगाह दिल से जिगर तक उतर गयी,
दोनों को ही एकअदा में रजामंद कर गई।
वो बोलते रहे… हम सुनते रहे…
जवाब आँखों में था वो जुबान में ढूंढते रहे।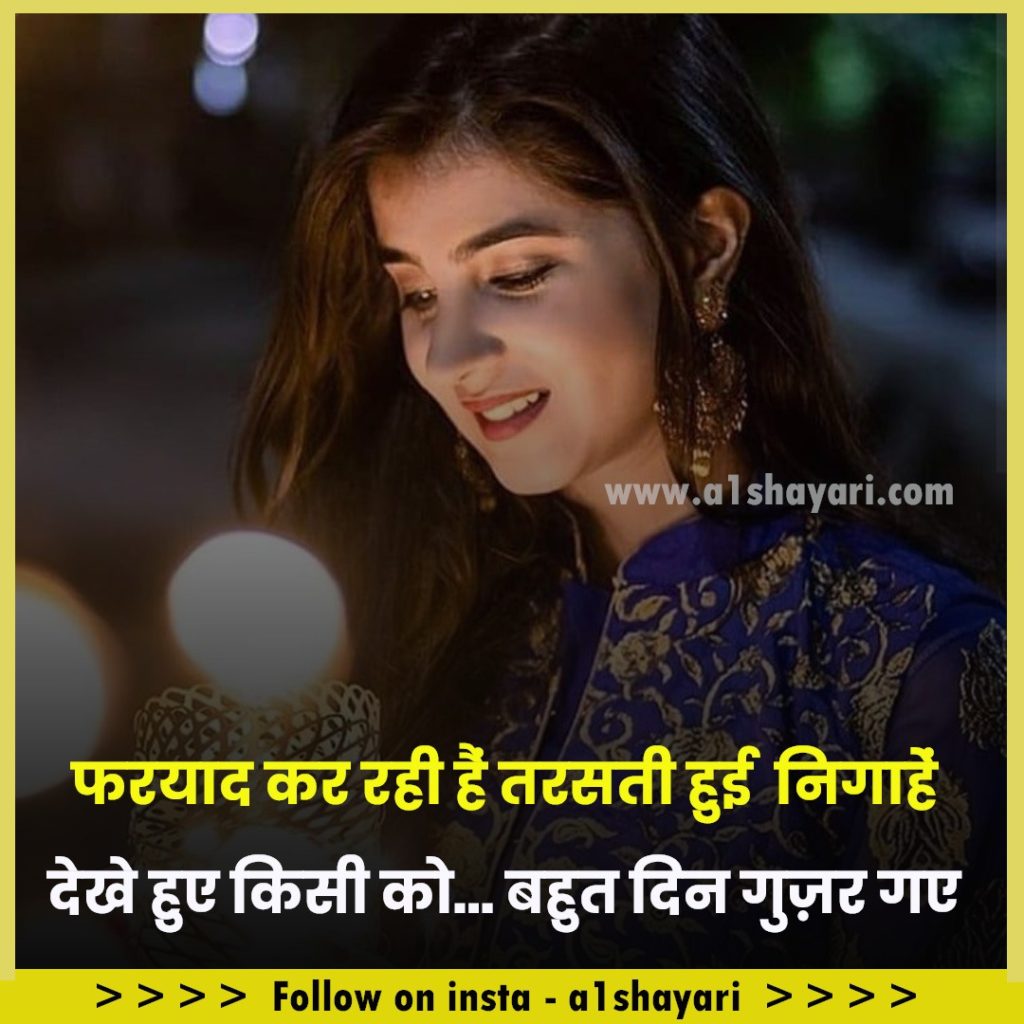 फर्याद कर रही हैं तरसती हुई निगाहें,
देखे हुए किसी को… बहुत दिन गुज़र गए।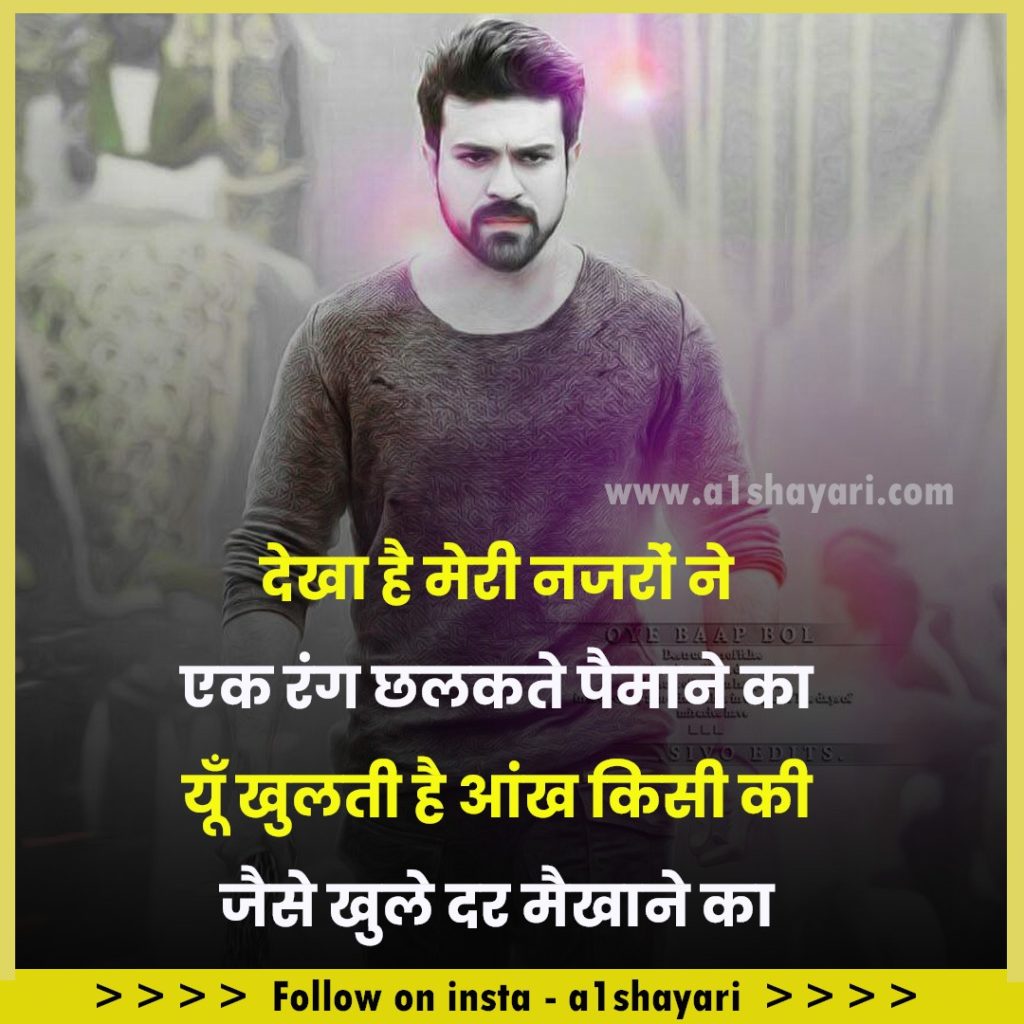 देखा है मेरी नजरों ने
एक रंग छलकते पैमाने का,
यूँ खुलती है आंख किसी की
जैसे खुले दर मैखाने का।