One Line Shayari In Hindi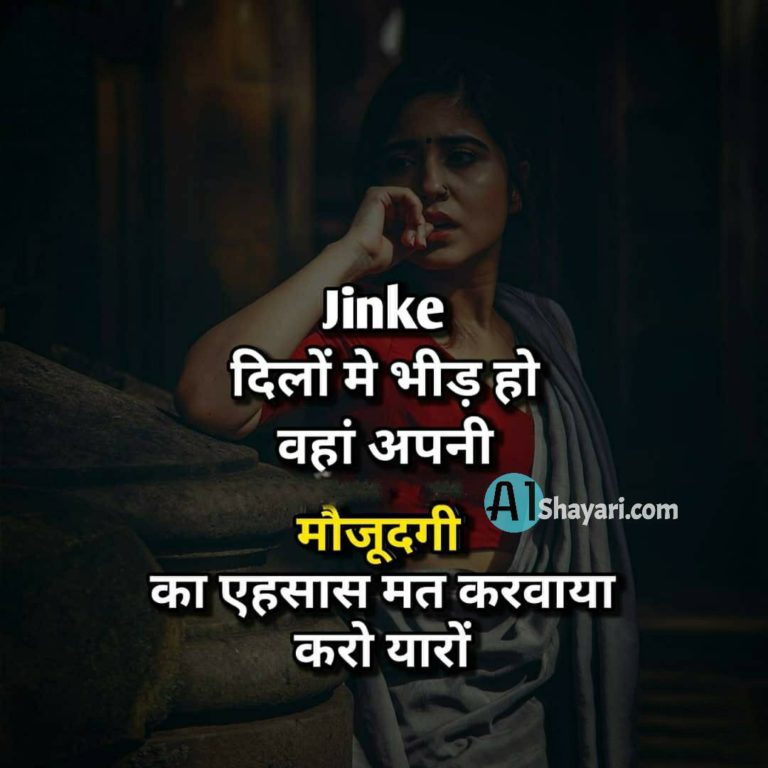 Jinke दिलों मे भीड़ हो वहां अपनी मौजूदगी का एहसास मत करवाया करो यारों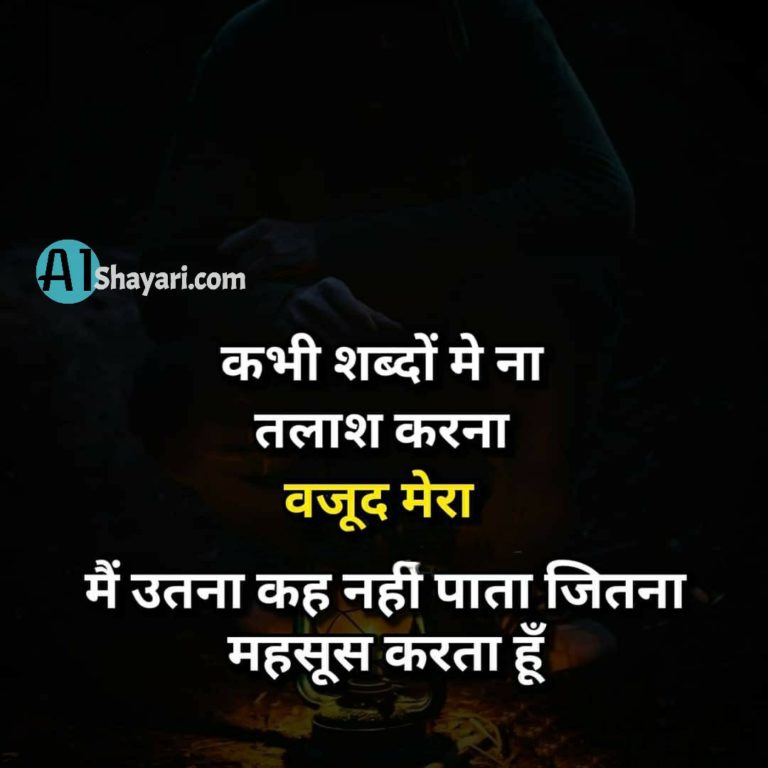 कभी शब्दों मे ना तलाश करना वजूद मेरा मैं उतना कह नहीं पाता जितना महसूस करता हूँ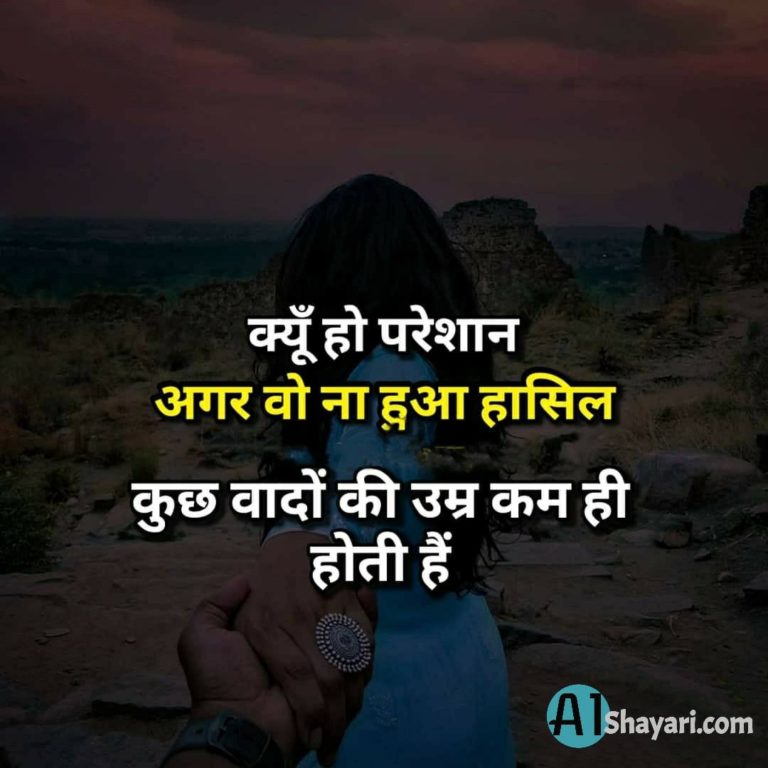 क्यूँ हो परेशान अगर वो ना हुआ हासिल कुछ वादों की उम्र कम ही होती हैं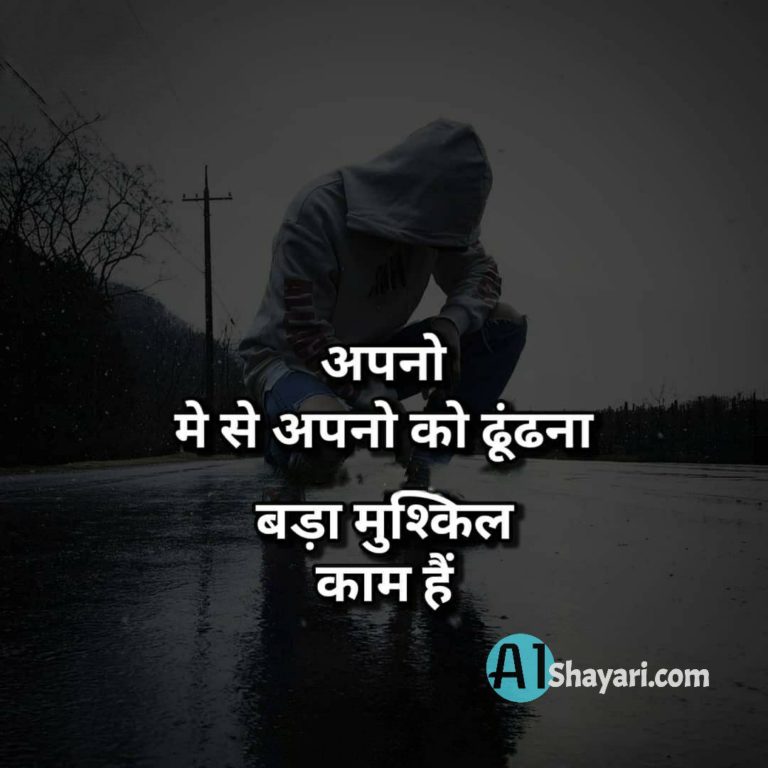 अपनो मे से अपनो को ढूंढना बड़ा मुश्किल काम हैं
One Line Sad Shayari In Hindi On Facebook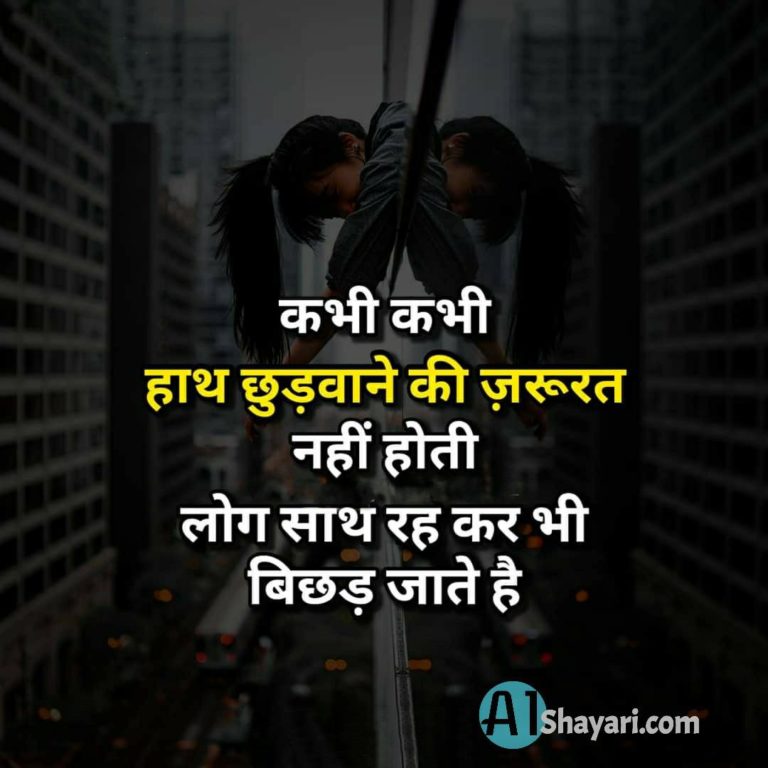 कभी कभी हाथ छुड़वाने की ज़रूरत नहीं होती लोग साथ रह कर भी बिछड़ जाते है .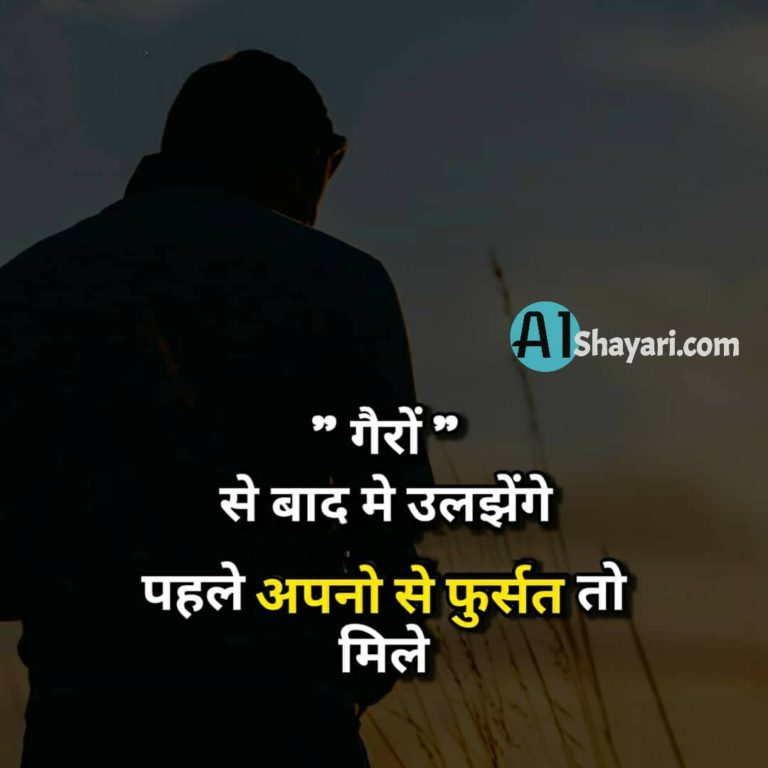 गैरों से बाद मे उलझेंगे पहले अपनो से फुर्सत तो मिले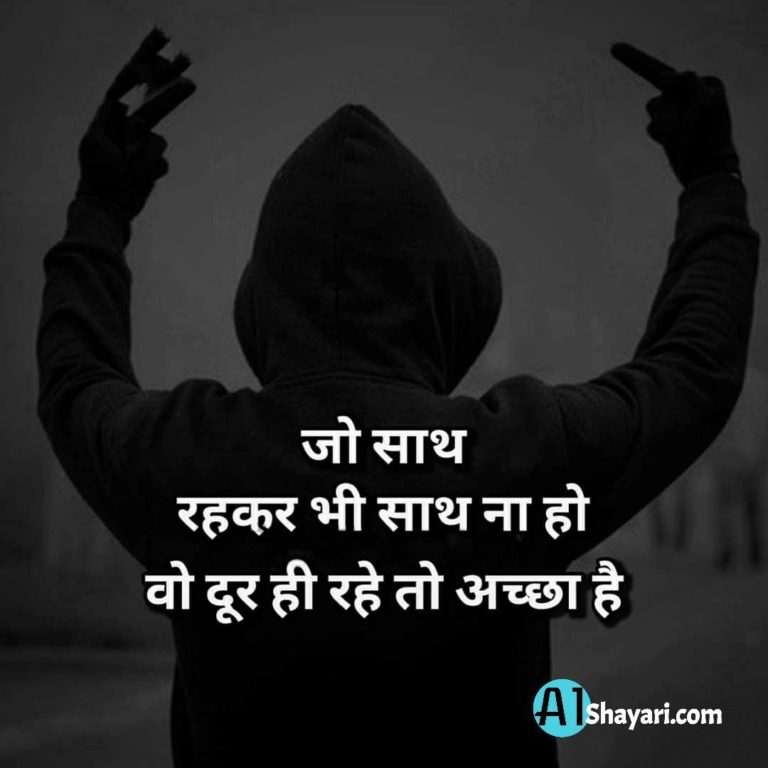 जो साथ रहकर भी साथ ना हो वो दूर ही रहे तो अच्छा है
One Line Urdu Status In Hindi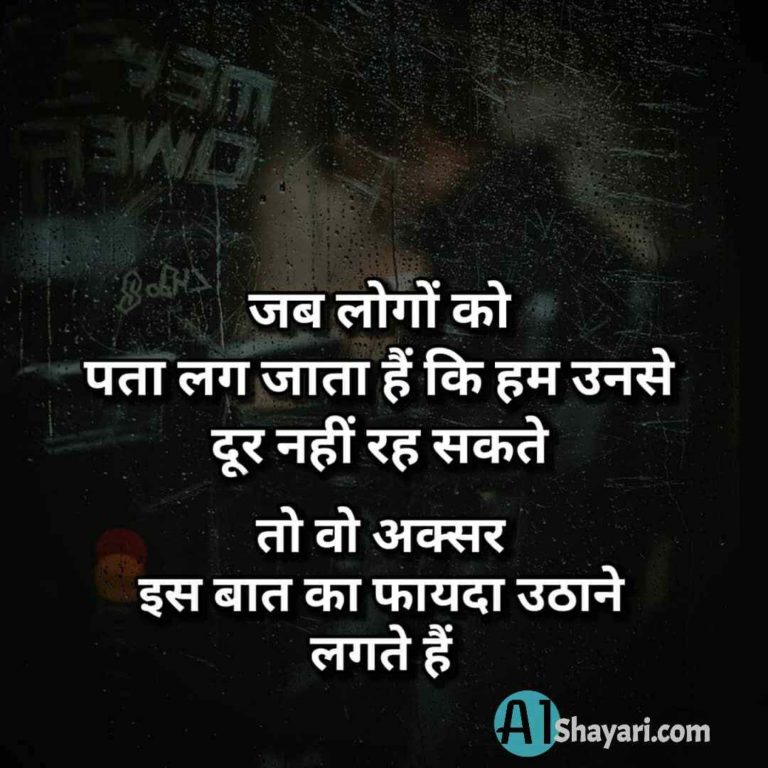 जब लोगों को पता लग जाता हैं
कि हम उनसे दूर नहीं रह सकते तो वो अक्सर इस बात का फायदा उठाने लगते हैं
दोस्तों यही थे कुछ One Line Status In Hindi आपको कैसी लगी ये सभी शायरी हमे कमेंट करके जरुर बताइयेगा , और यदि आप इन सभी images को डाउनलोड किया हैं तो अपने दोस्तों से जरुर शेयर करना ..!!
Aapko yeh pata bhi nhi hoga ki
Mera dil kitna tez dhadakat hai
Aapke paas hone par.
Agar pyaar sachha ho
To ladai hone ke baad
Relationship aur bhi mazboot
Ho jata hai.
Aur kitna pyaar karu mai
Tumhe
Ki tumhe dil mein rakh kar bhi
Dil nahi bharta.
Gussa hoge jo mujhse
To bhi paas ayenge
Kyuki bina tumhare
Raha nahi jata humse.
Humesha Ke Liye
Apne Pass Rakh
Lo Na Mujhe
Koi Puche Toh Keh
Dena Dil Hai Mera.
Kabhi unki bhi qadar
Kar ke dekho
Jo tumhe bina matlab
Bepanaah pyaar karte hai.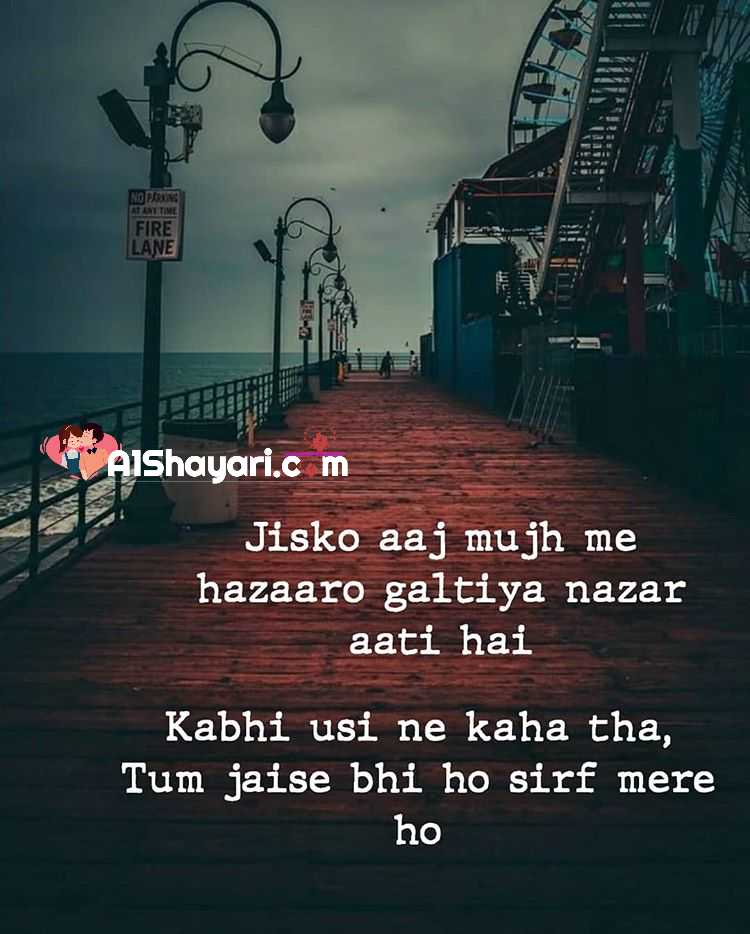 Jisko aaj mujh me
hazaaro galtiya nazar
aati hai
Kabhi usi ne kaha tha,
Tum jaise bhi ho sirf mere
ho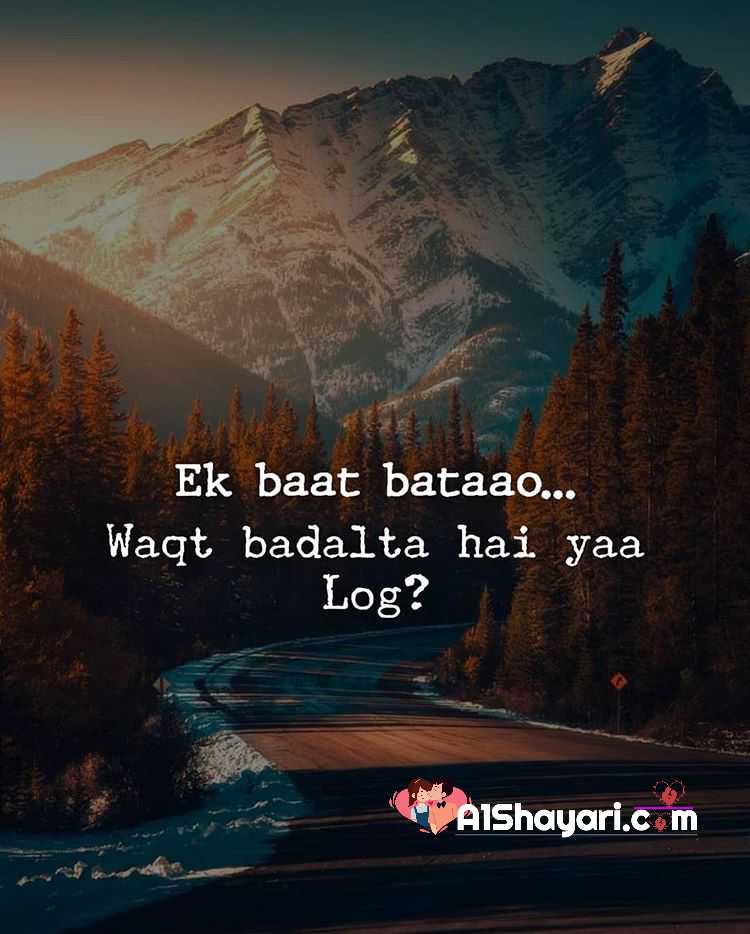 Ek baat bataao…
Waqt badalta hai yaa
Log?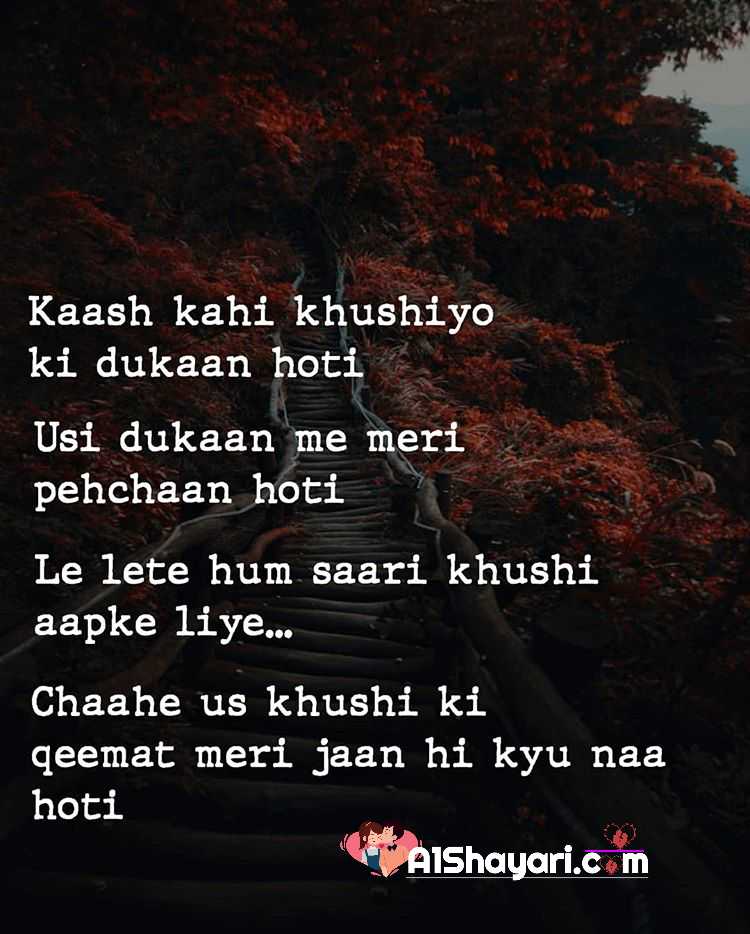 Kaash kahi khushiyo
ki dukaan hoti
Usi dukaan me meri
pehchaan hoti
Le lete hum saari khushi
aapke liye…
Chaahe us khushi ki
qeemat meri jaan hi kyu naa
hoti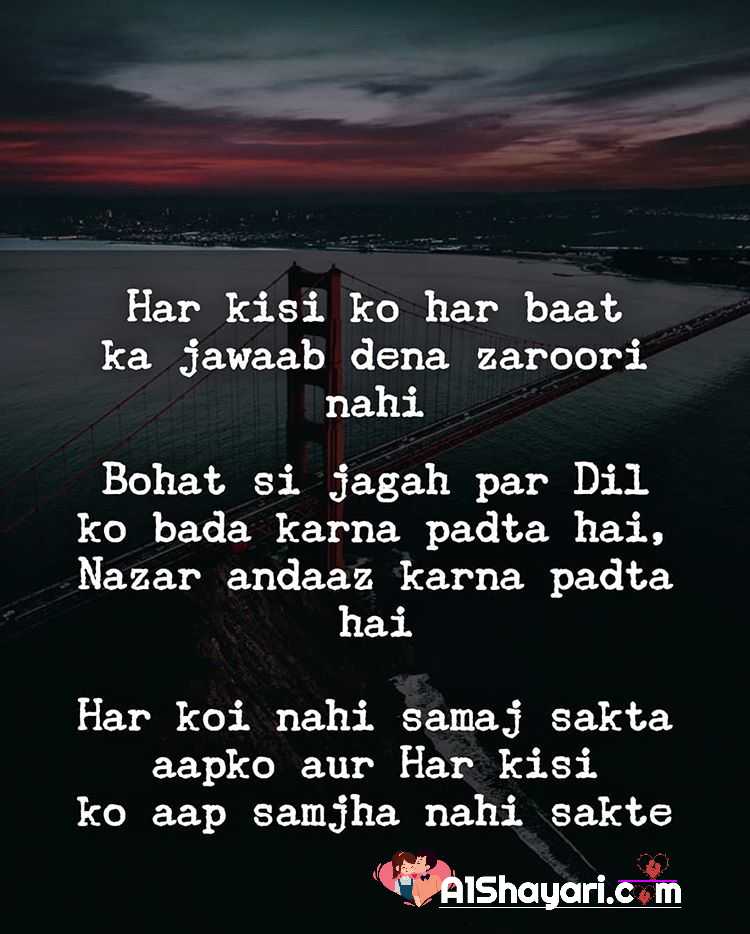 Har kisi ko har baat
ka jawaab dena zaroori
nahi
Bohat si jagah par Dil
ko bada karna padta hai,
Nazar andaaz karna padta
hai
Har koi nahi samaj sakta
aapko aur Har kisi
ko aap samjha nahi sakte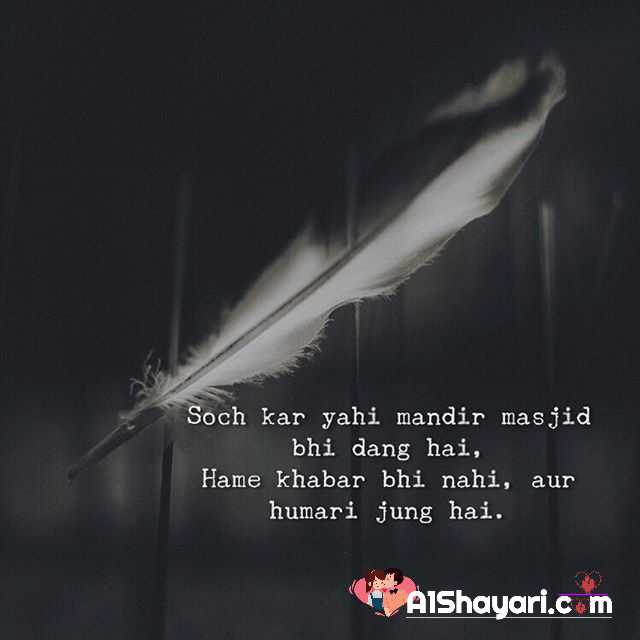 Soch kar yahi mandir masjid
bhi dang hai,
Hame khabar bhi nahi, aur
humari jung hai.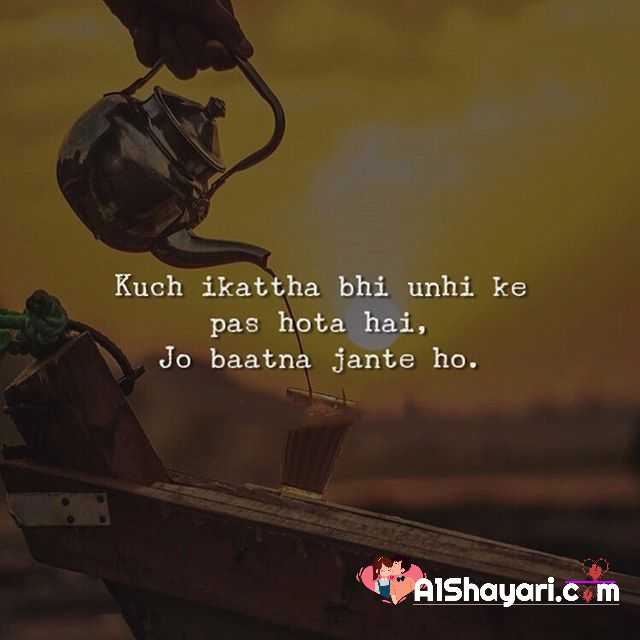 Kuch ikattha bhi unhi ke
pas hota hai,
Jo baatna jante ho.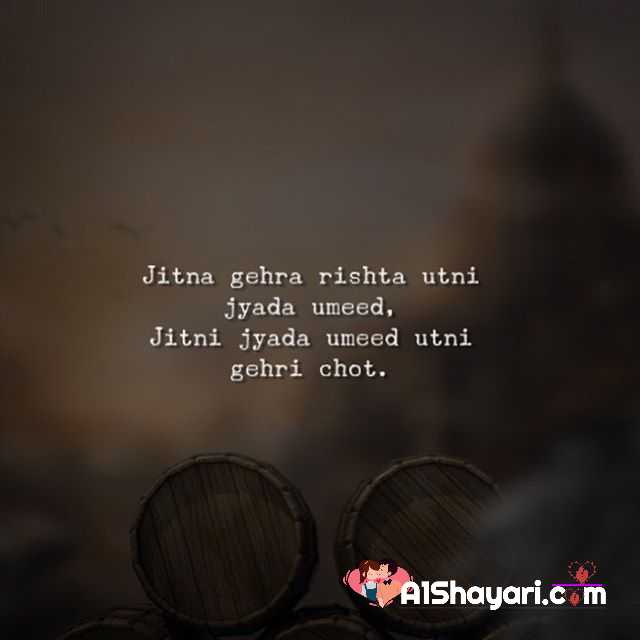 Jitna gehra rishta utni
jyada umeed,
Jitni jyada umeed utni
gehri chot.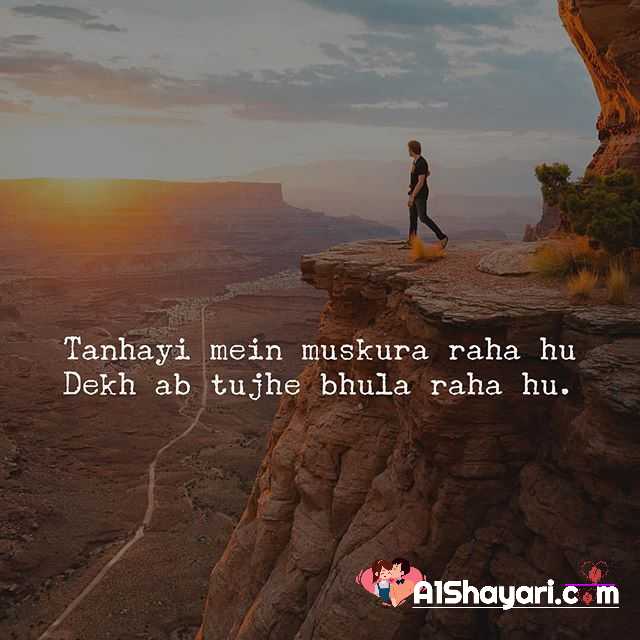 Tanhayi mein muskura raha hu
Dekh ab tujhe bhula raha hu.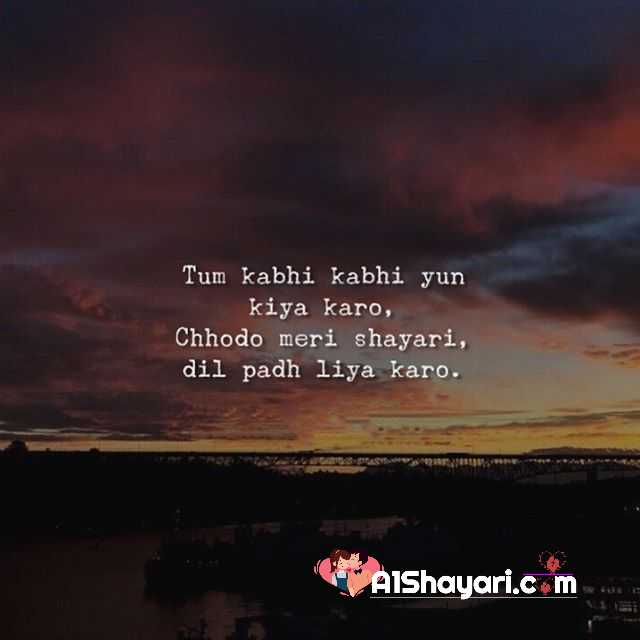 Tum kabhi kabhi yun
kiya karo,
Chhodo meri shayari,
dil padh liya karo.
Burai wahi karte hai jo
barabari nahi kar sakte.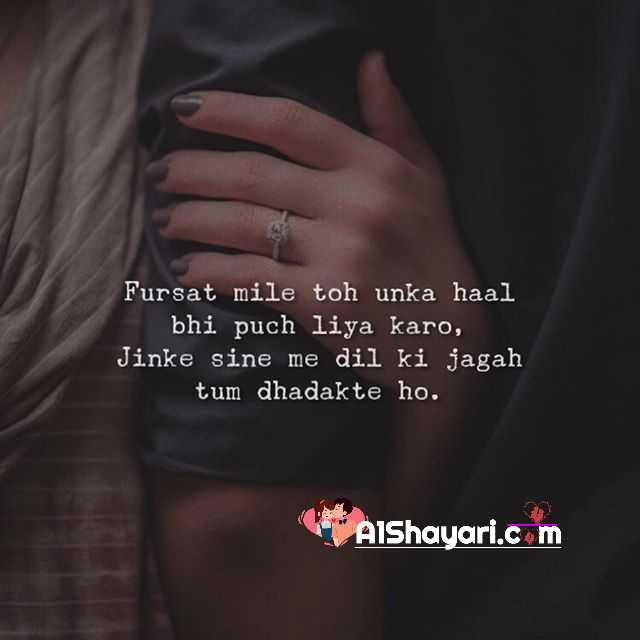 Fursat mile toh unka haal
bhi puch liya karo,
Jinke sine me dil ki jagah
tum dhadakte ho.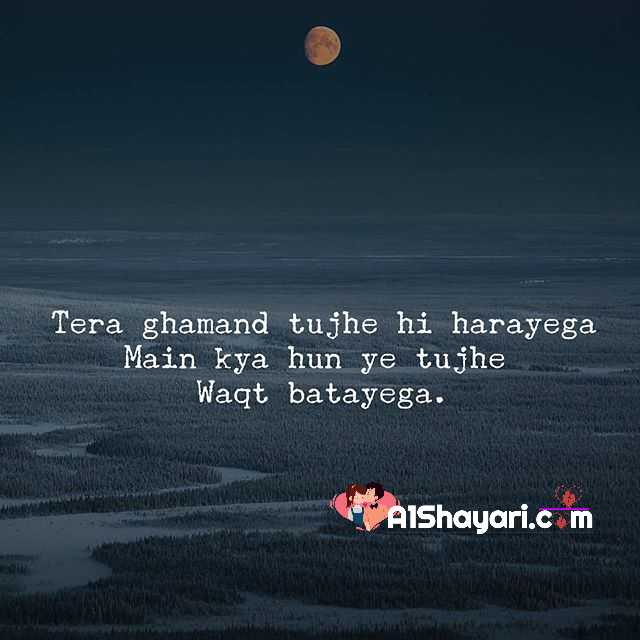 Tera ghamand tujhe hi harayega
Main kya hun ye tujhe
Waqt batayega.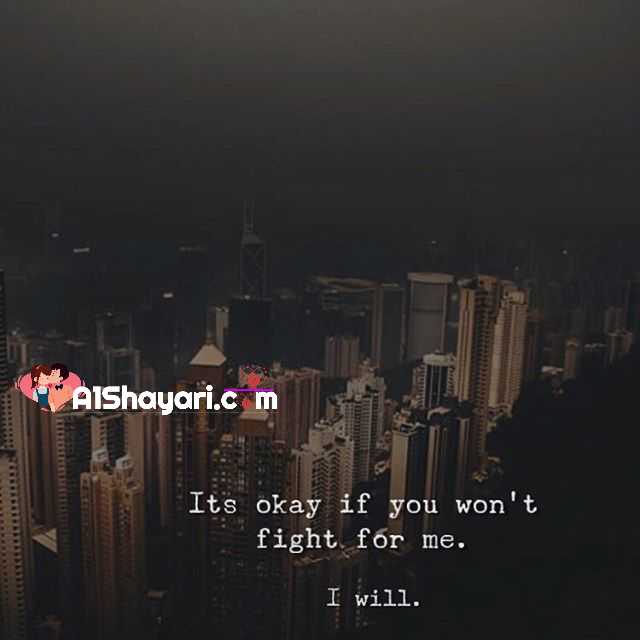 Its okay if you won't
fight fór me.
I will.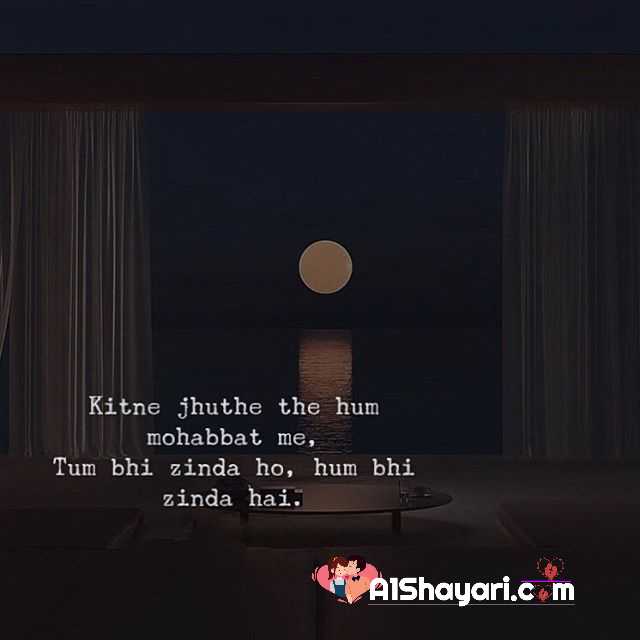 Kitne jhuthe the hum
mohabbat me,
Tum bhi zinda ho, hum bhi
zinda hai.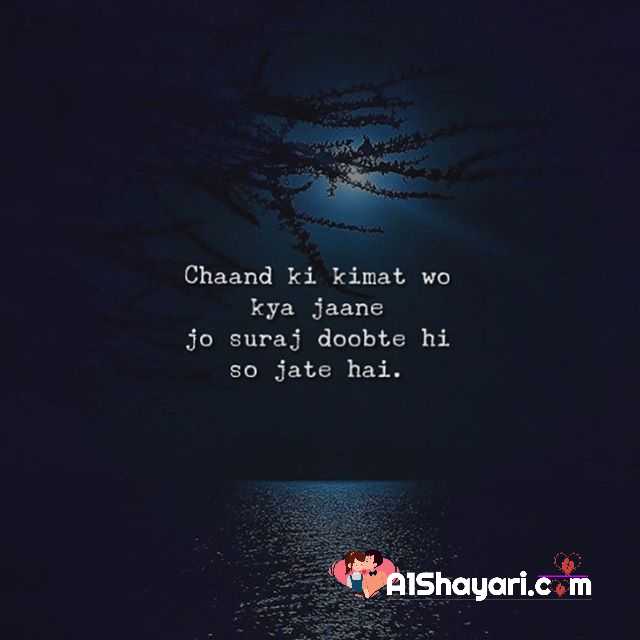 Chaand ki kimat wo
kya jaane
jo suraj doobte hi
so jate hai.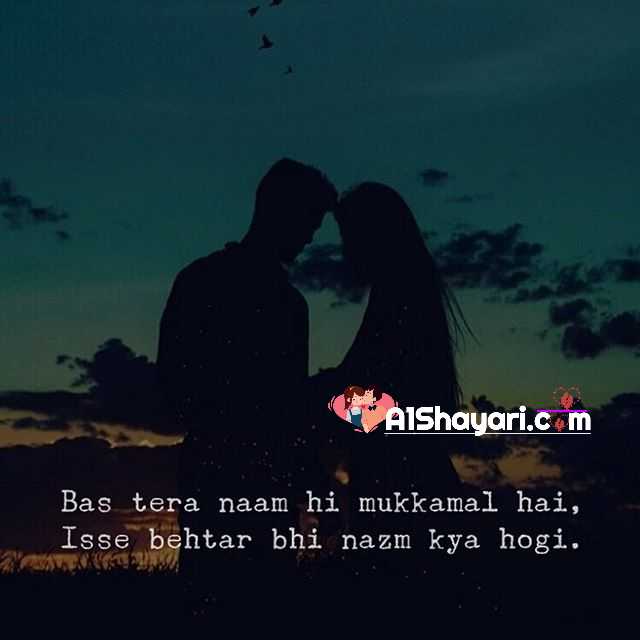 Bas tera naam hi mukkamal hai,
Isse behtar bhi nazm kya hogi.
Galti apki ho ya meri,
Rishta toh humara hai na.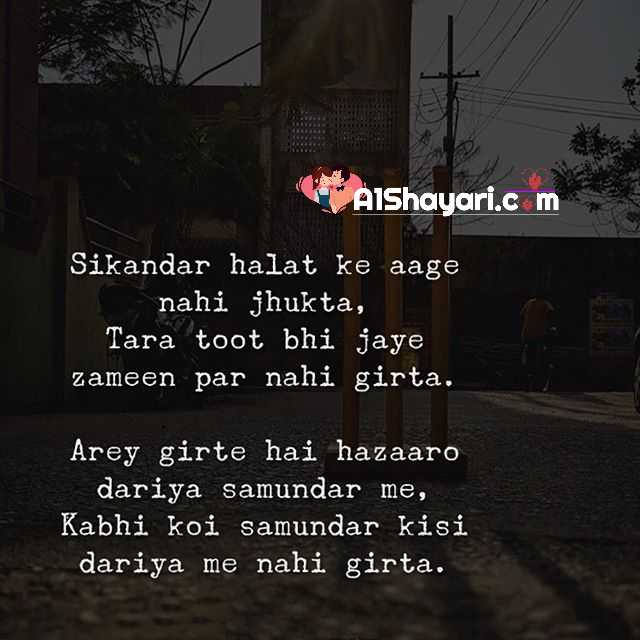 Sikandar halat ke aage
nahi jhukta,
Tara toot bhi jaye
zameen par nahi girta.
Arey girte hai hazaaro
dariya samundar me,
Kabhi koi samundar kisi
dariya me nahi girta.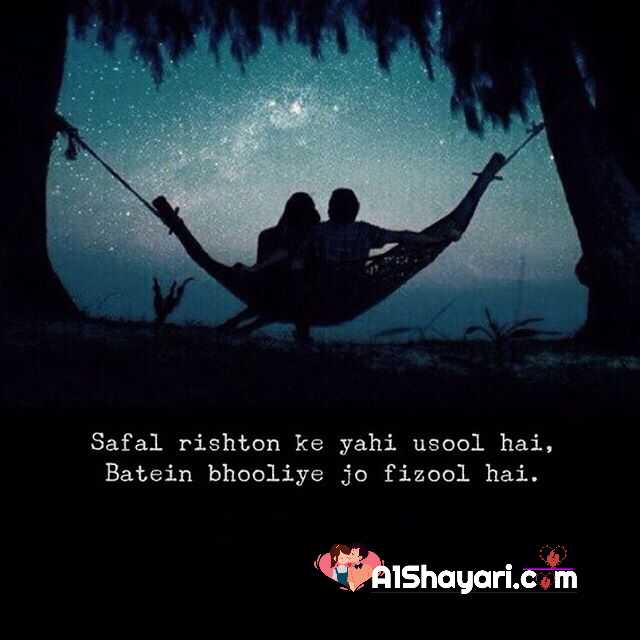 Safal rishton ke yahi usool hai,
Batein bhooliye jo fizool hai.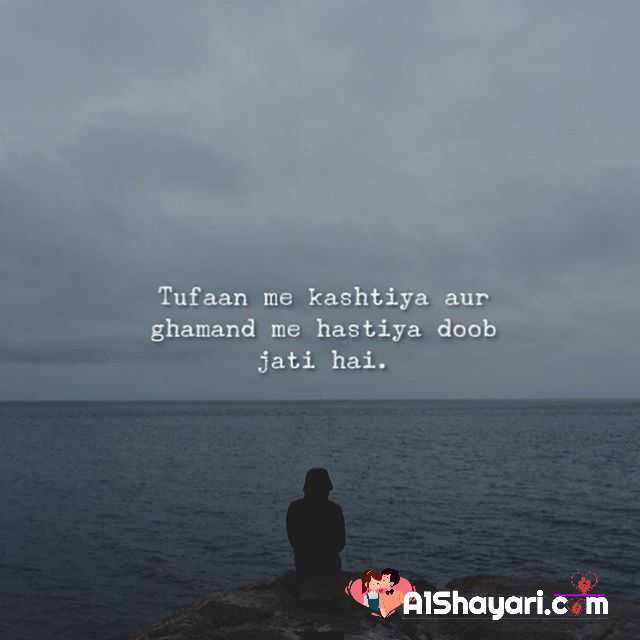 Tufaan me kashtiya
aur
ghamand me hastiya doob
jati hai.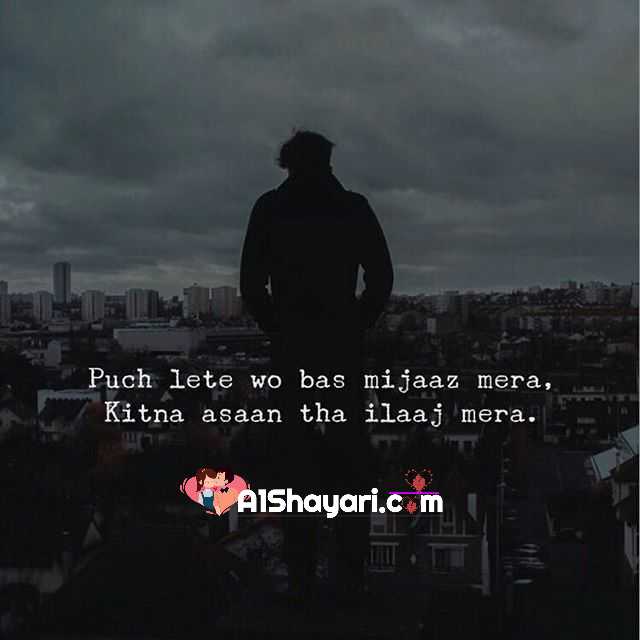 Puch lete wo bas mijaaz mera,
Kitna asaan tha ilaaj mera.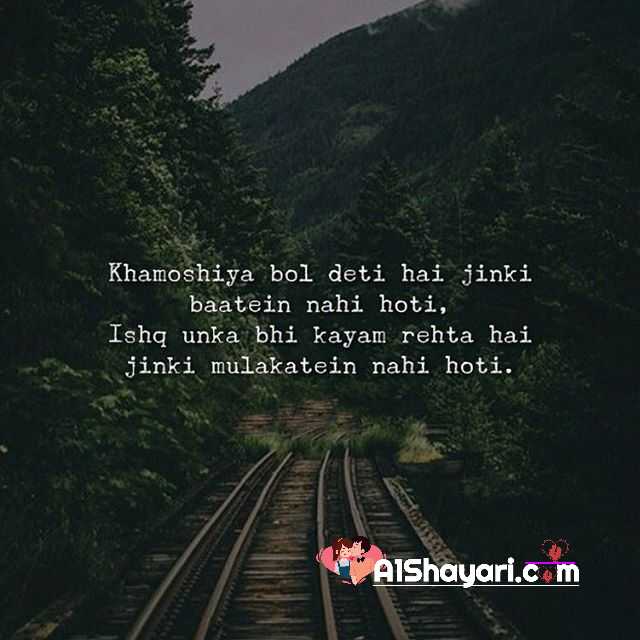 Khamoshiya bol deti hai jinki
baatein nahi hoti,
Ishq unka bhi kayam rehta hai
jinki mulakatein nahi hoti.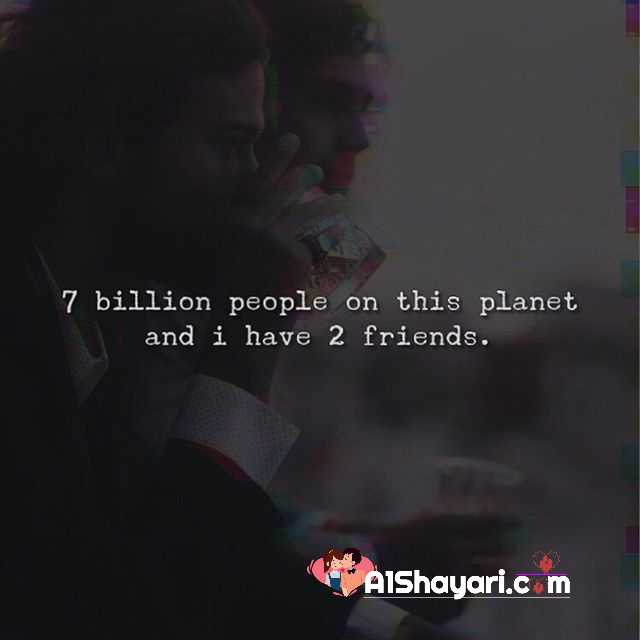 7 billion people on this planet
and i have 2 friends.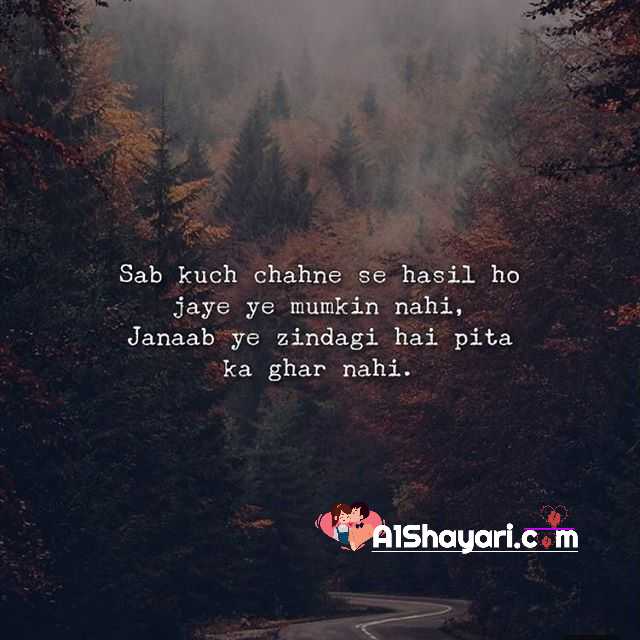 Sab kuch chahne se hasil ho
jaye ye mumkin nahi,
Janaab ye zindagi hai pita
ka ghar nahi.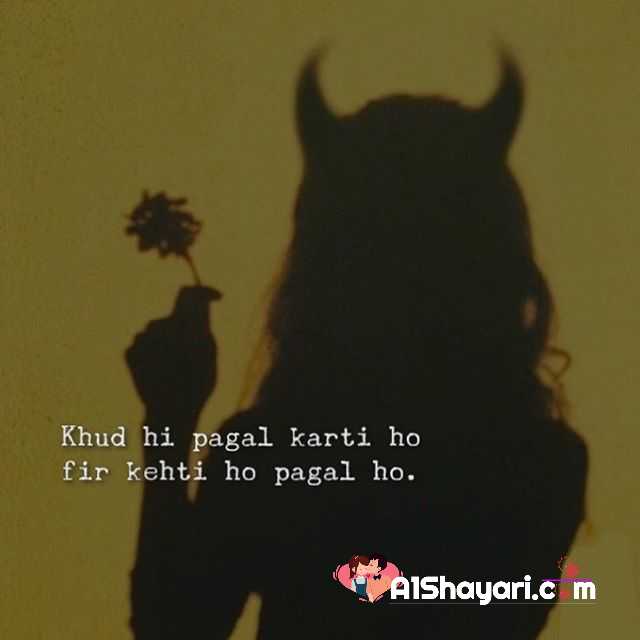 Khud hi pagal karti ho
fir kehti ho pagal ho.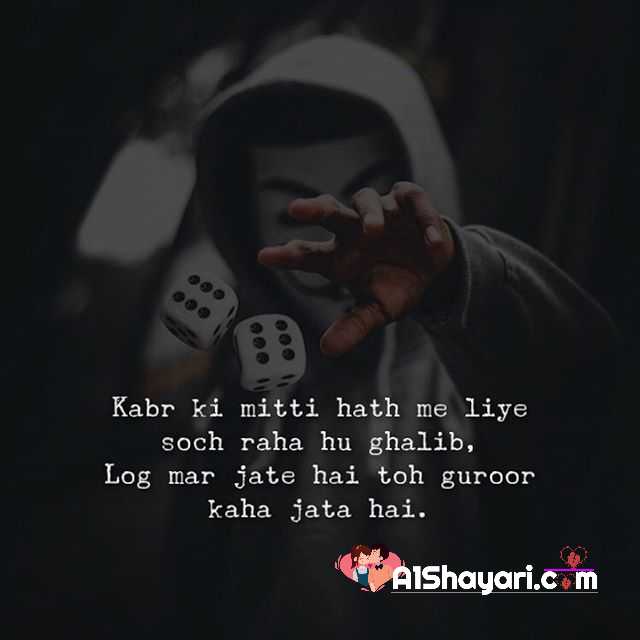 Kabr ki mitti hath me liye
soch raha hu ghalib,
Log mar jate hai toh guroor
kaha jata hai.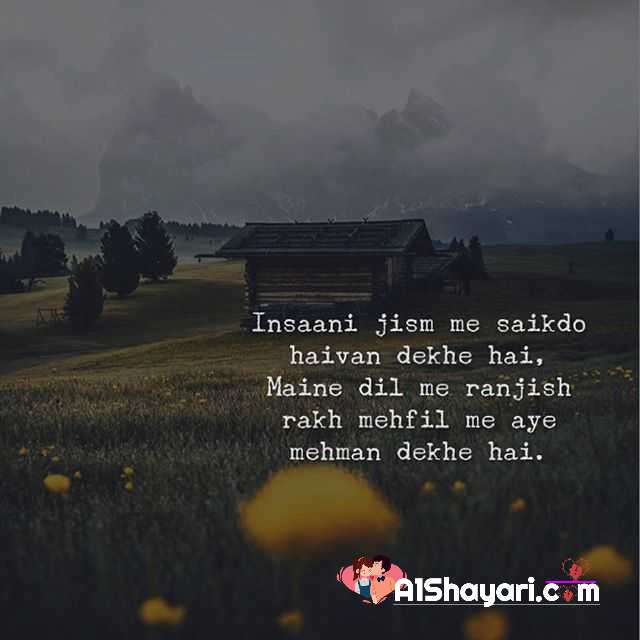 Insaani jism me saikdo
haivan dekhe hai,
Maine dil me ranjish
rakh mehfil me aye
mehman dekhe hai.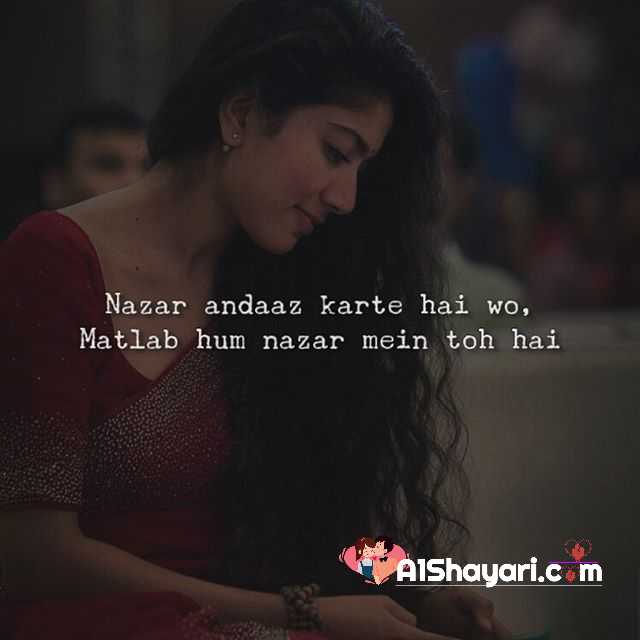 Nazar andaaz karte hai wo,
Matlab hum nazar mein toh hai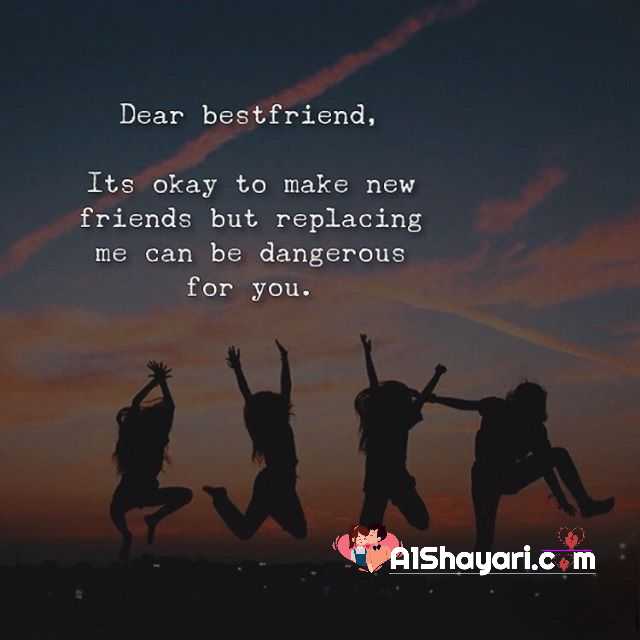 Dear bestfriend,
Its okay to make new
friends but replacing
me can be dangerous
for you.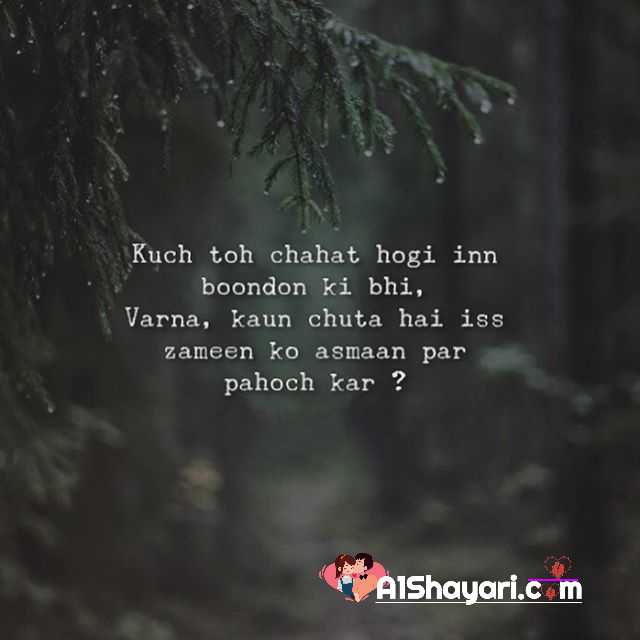 Kuch toh chahat hogi inn
boondon ki bhi,
Varna, kaun chuta hai iss
zameen ko asmaan par
pahoch kar ?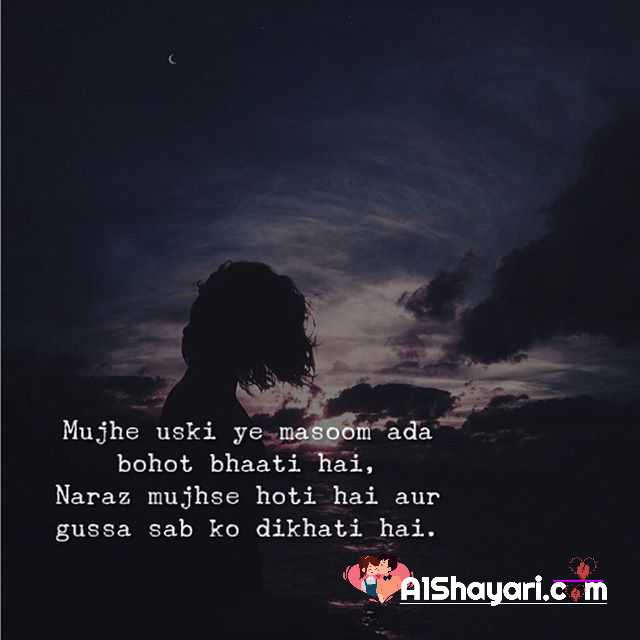 Mujhe uski ye masoom ada
bohot bhaati hai,
Naraz mujhse hoti hai aur
gussa sab ko dikhati hai.