Dooriyan Shayari In Hindi, I have a large collection of Dooriyan Shayari Hindi With Images, so if you want images Shayari then download Images in just one click, and if you want to text then click on the Copy button or WhatsApp button.
Jaruri nahi ki jaisa hum chahen har baar aaisa he ho, kabhi kabhi aaise situation bhi life m aa jate hain, jab aap ye sochte hai ki iss isaan se dur rehna he hum dono ke liye aur hmare future k liye jaruri hai. ye Decision aasan too nahi hota but hume apne dil per patthar rakh ke hum apne Partner se dur ho he jate hain.
Dooriyan bnne se jaruri ni ki pyar khtm ho jaye, per haan pyar ko samajne ke liye time jarur mil jata hain. Lekin in doore ko rakhte hue bhi hume apne partner ko ye ehsas krwana rehta hai ki nahi hum aaj bhi tumse pyar krte hain. iss time hume kuch Shayari ki jarurat hoote hain taki hum apne Feeling ko saamne wale tak Status ke through Pahucha sken.
Isliye aaj hum aapke liye Dooriyan Shayari ka collection lekr aaye hain taki aap apne Partner ko apni Feelingsbta ske.
Also Read – Ignore Shayari In Hindi
Dooriyan Shayari In Hindi
---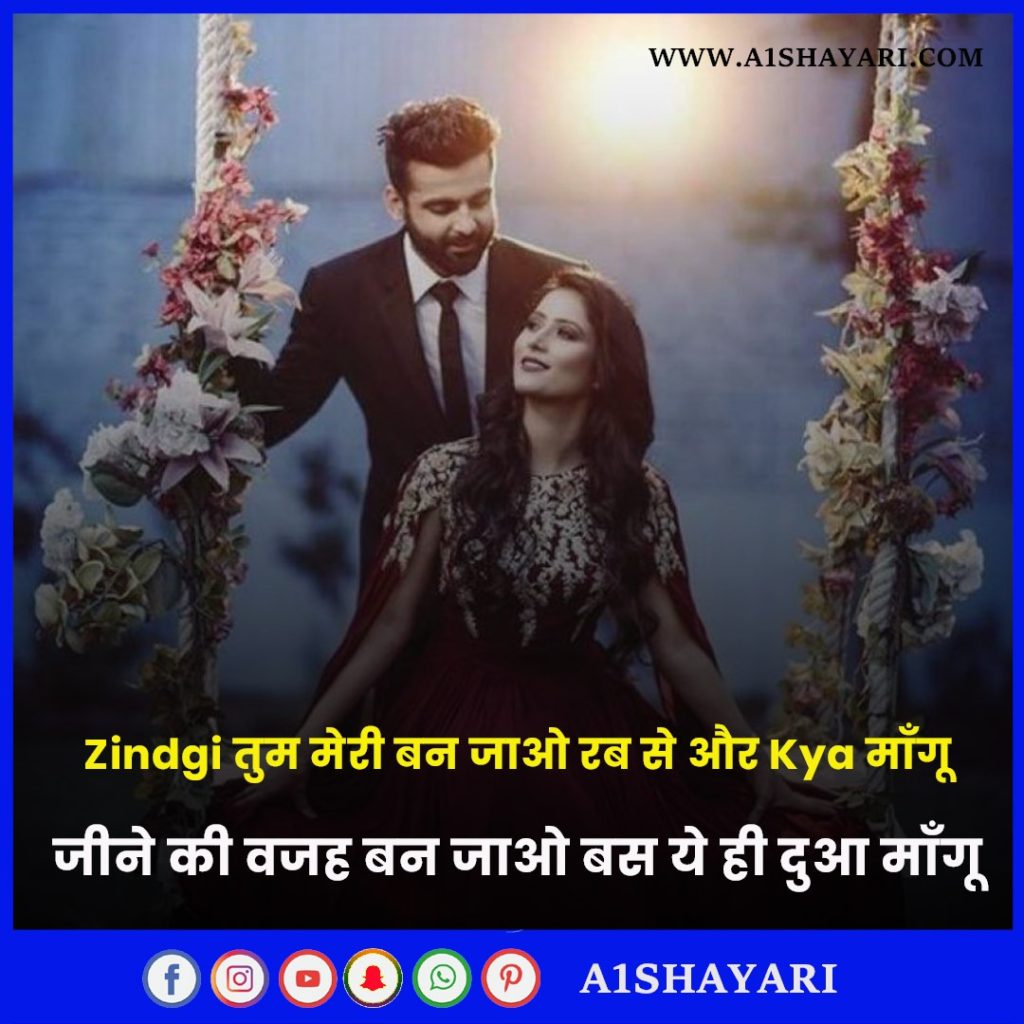 ज़िन्दगी तुम मेरी बन जाओ रब से और क्या माँगू,
जीने की वजह बन जाओ बस ये ही दुआ माँगू।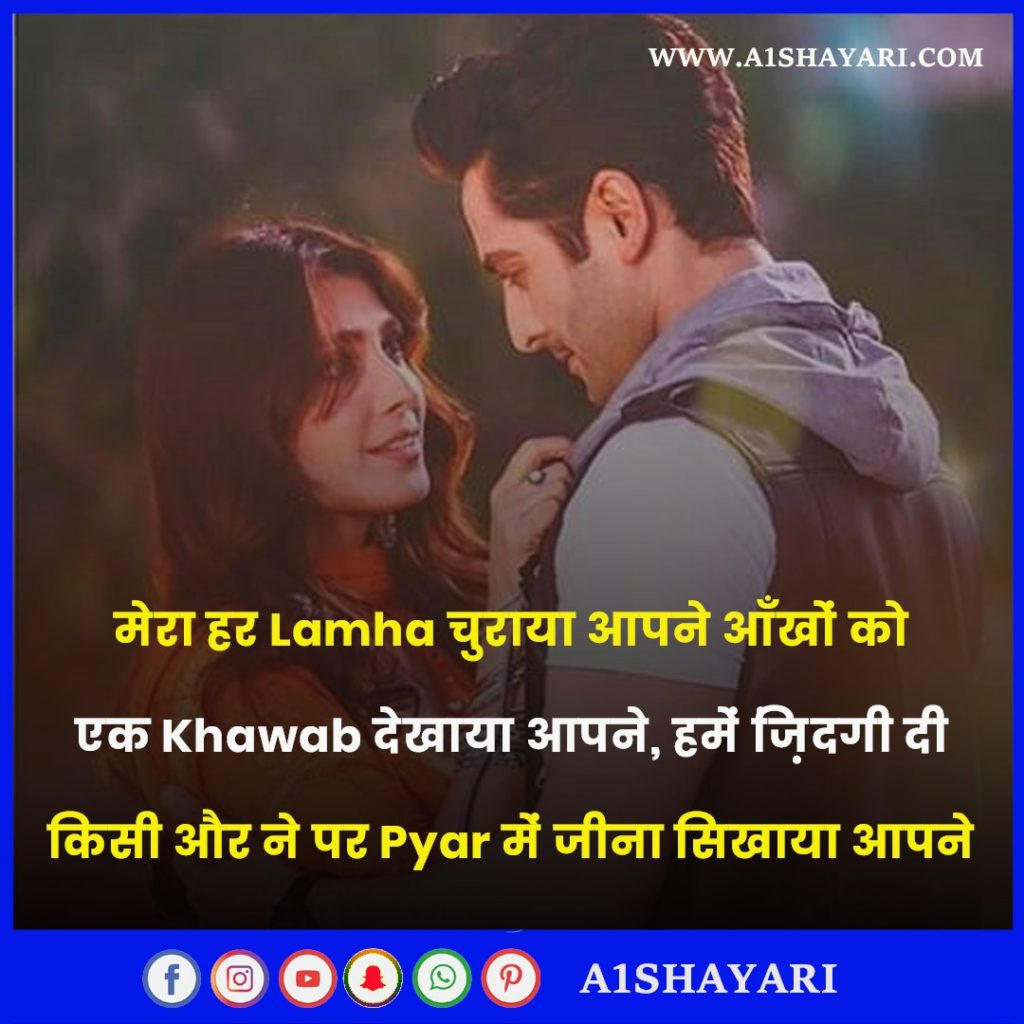 मेरा हर Lamha चुराया आपने
आँखों को एक Khawab देखाया आपने
हमें िंज़दगी दी िकसी और ने
पर Pyar में जीना िसखाया आपने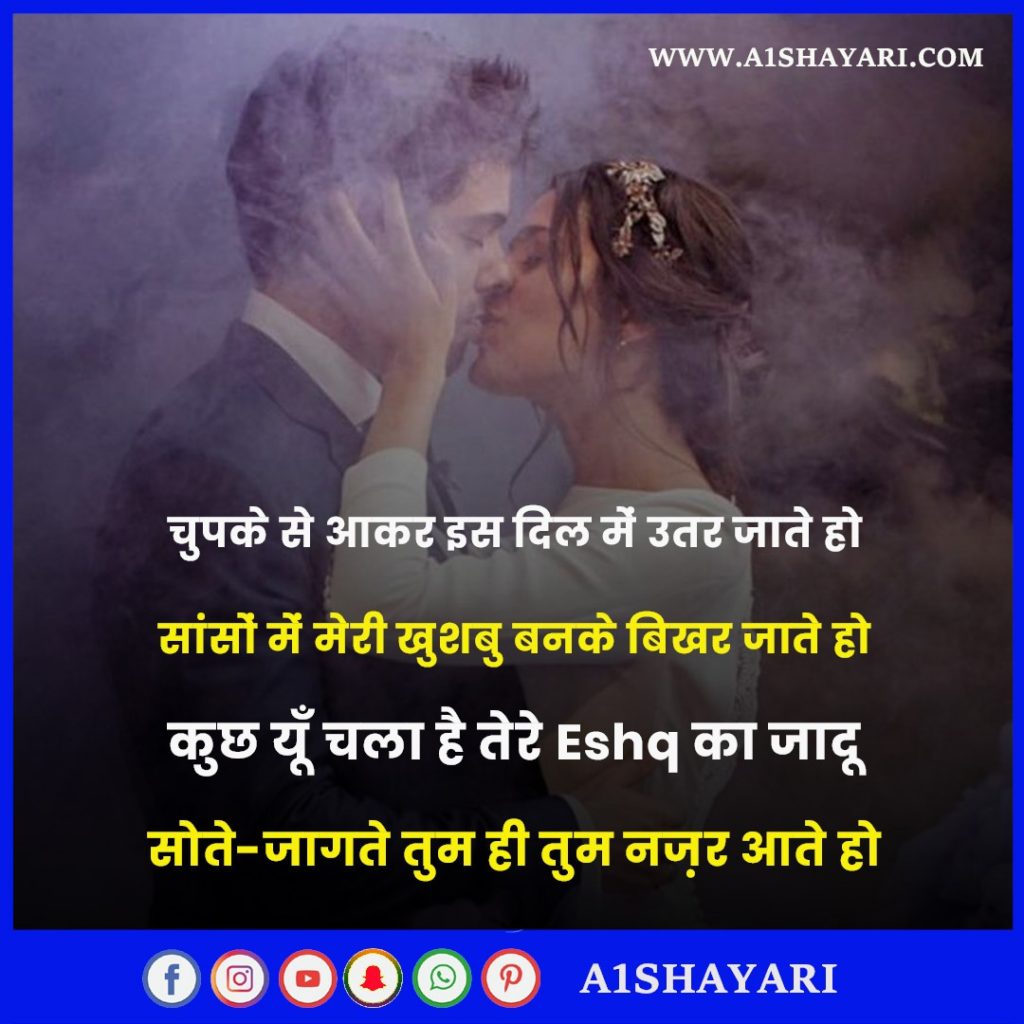 चुपके से आकर इस दिल में उतर जाते हो,
सांसों में मेरी खुशबु बनके बिखर जाते हो,
कुछ यूँ चला है तेरे इश्क का जादू,
सोते-जागते तुम ही तुम नज़र आते हो।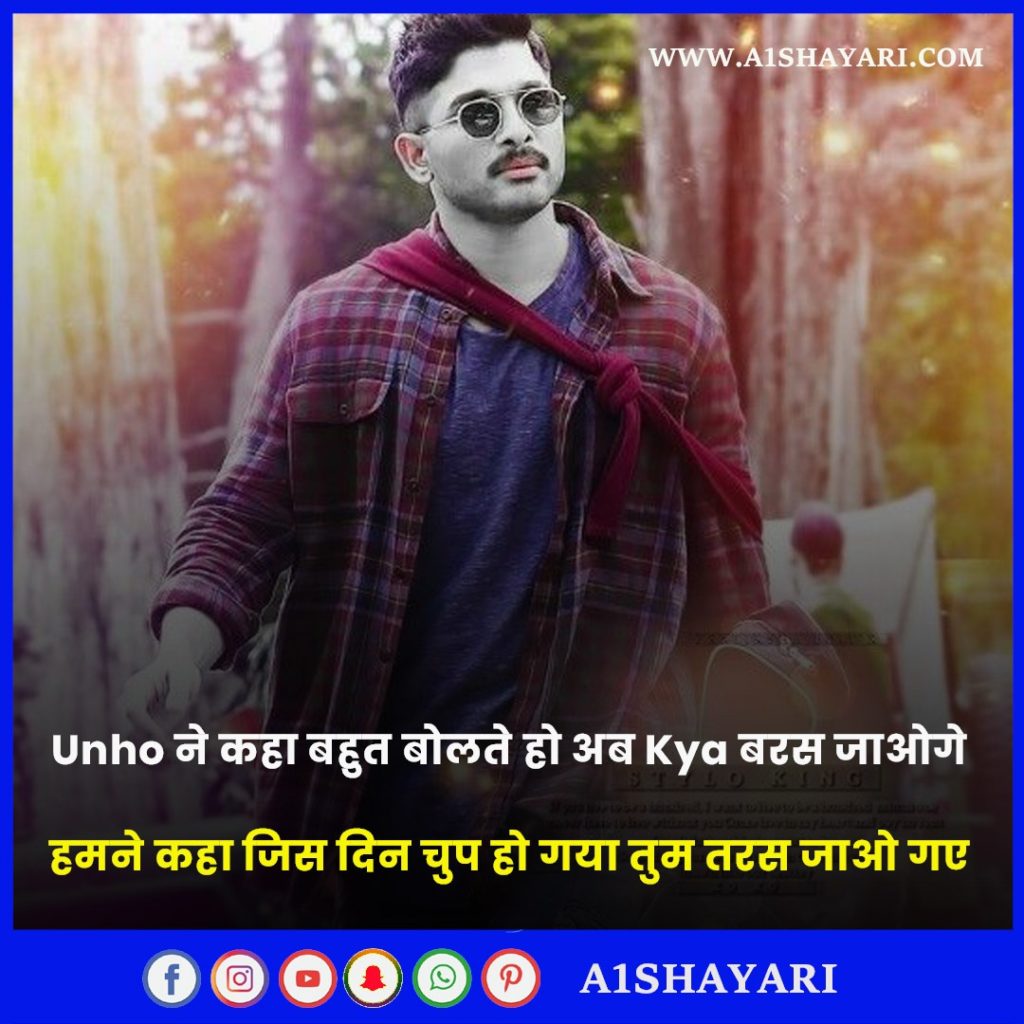 उन्हों ने कहा बहुत बोलते हो अब क्या बरस जाओगे
हमने कहा जिस दिन चुप हो गया तुम तरस जाओ गए
Dooriyan Shayari In Hindi With Images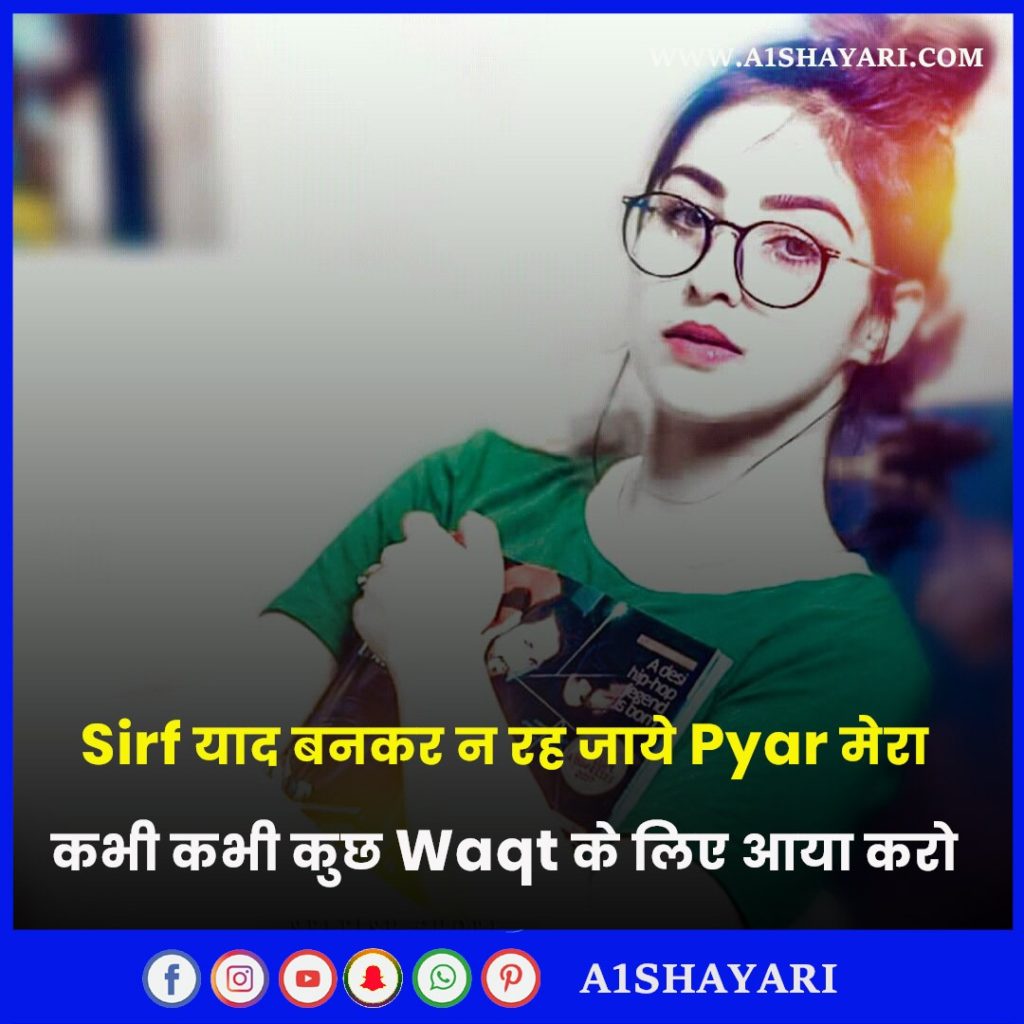 सिर्फ याद बनकर न रह जाये प्यार मेरा
कभी कभी कुछ वक़्त के लिए आया करो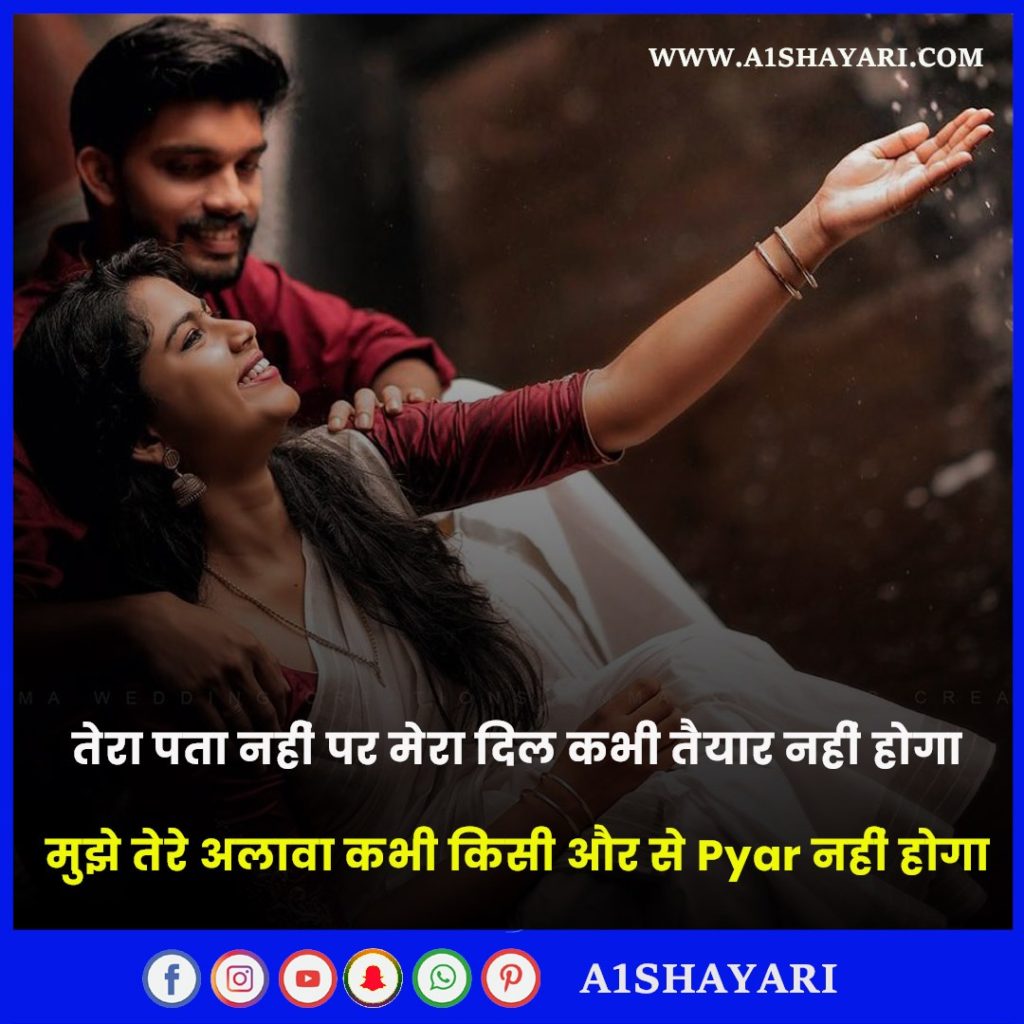 तेरा पता नहीं पर मेरा दिल कभी तैयार नहीं होगा
मुझे तेरे अलावा कभी किसी और से प्यार नहीं होगा