Romantic Status In Hindi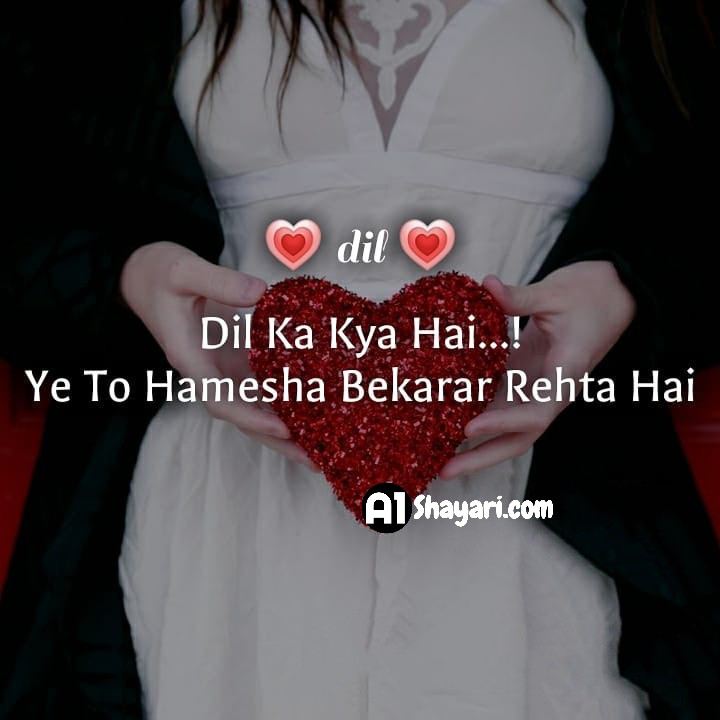 Dil Ka Kya Hai … !
Ye To Hamesha Bekarar Rehta Hai
---
Suno Jaannu … Aap " Jaan Ho Meri
Mujhe Chod Kar " Be – Jaan " Mat Karna Kabhi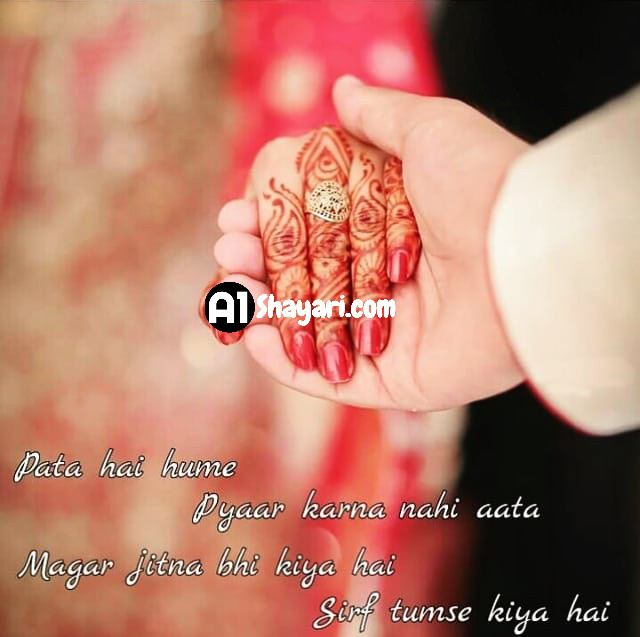 Pata hai hume Pyaar karna nahi aata Magar
jitna bhi kiya hai Sirf tumse kiya hai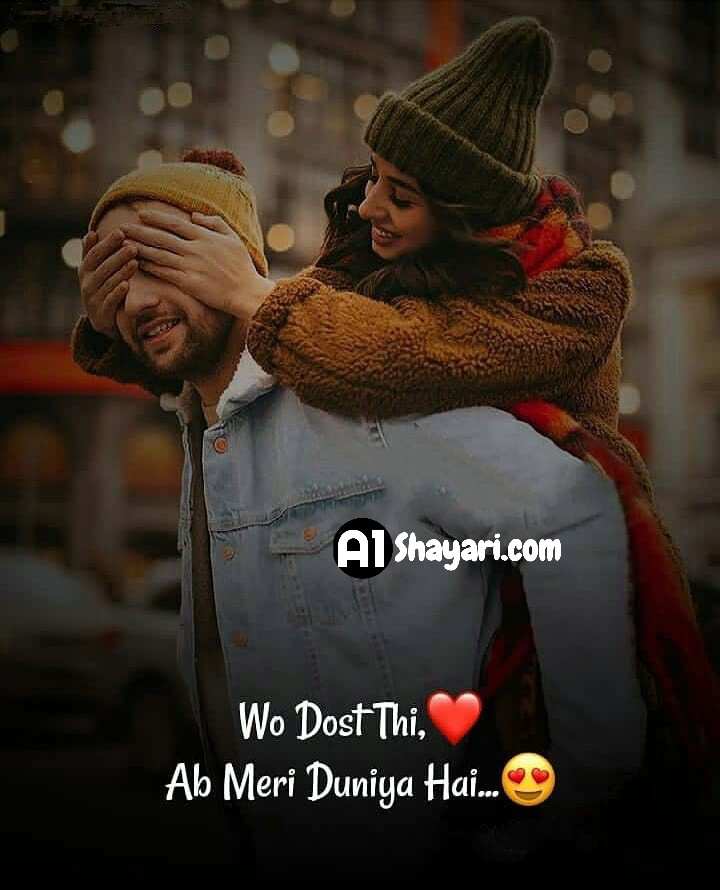 Wo Dost Thi ,
Ab Meri Duniya Hai …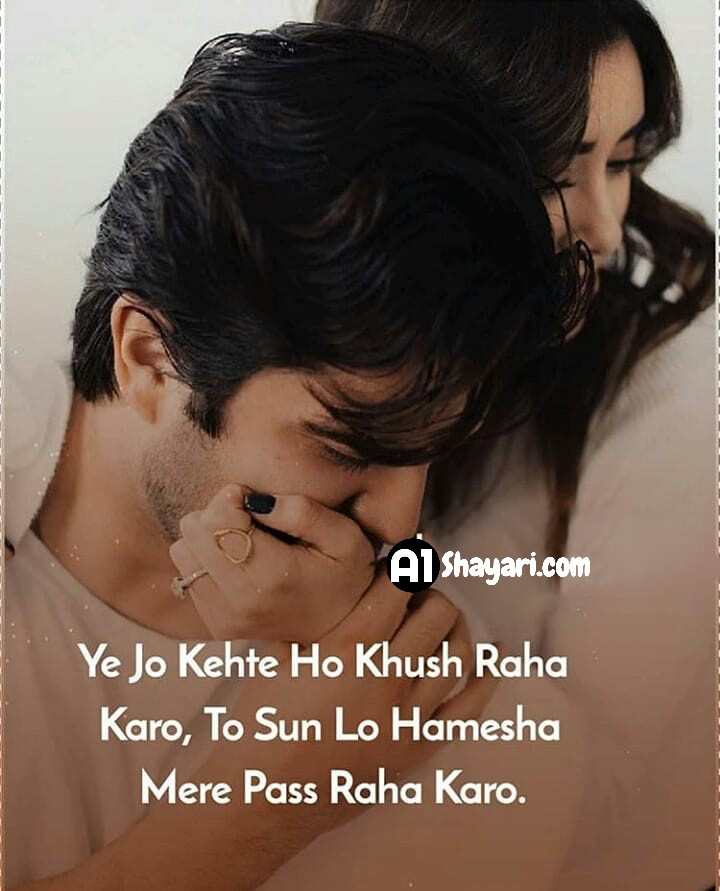 Ye Jo Kehte Ho Khush Raha Karo ,
To Sun Lo Hamesha Mere Pass Raha Karo .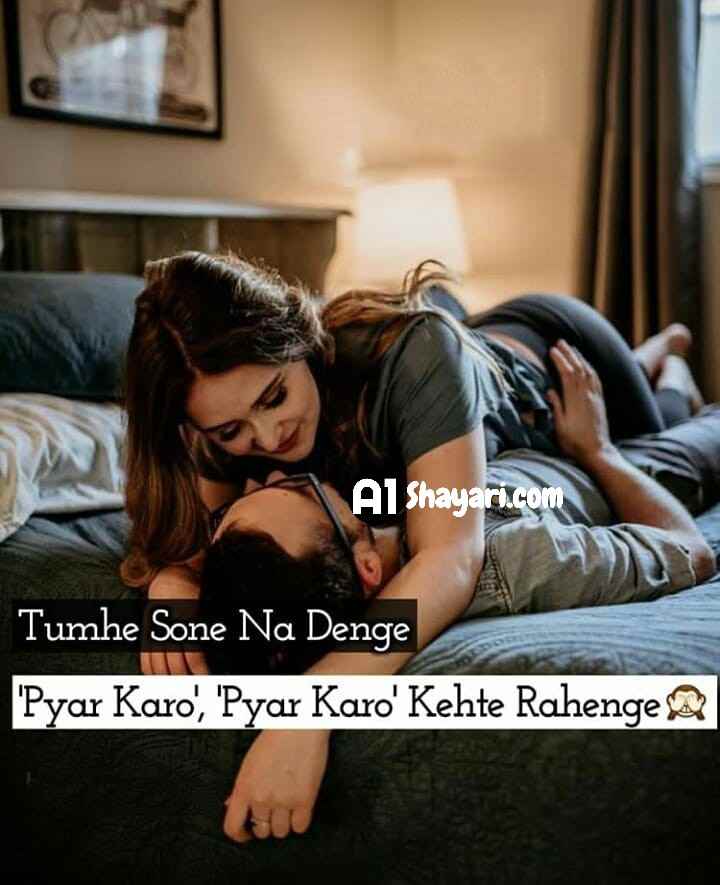 Tumhe Sone Na Denge ' Pyar Karo '
Pyar Karo ' Kehte Rahenge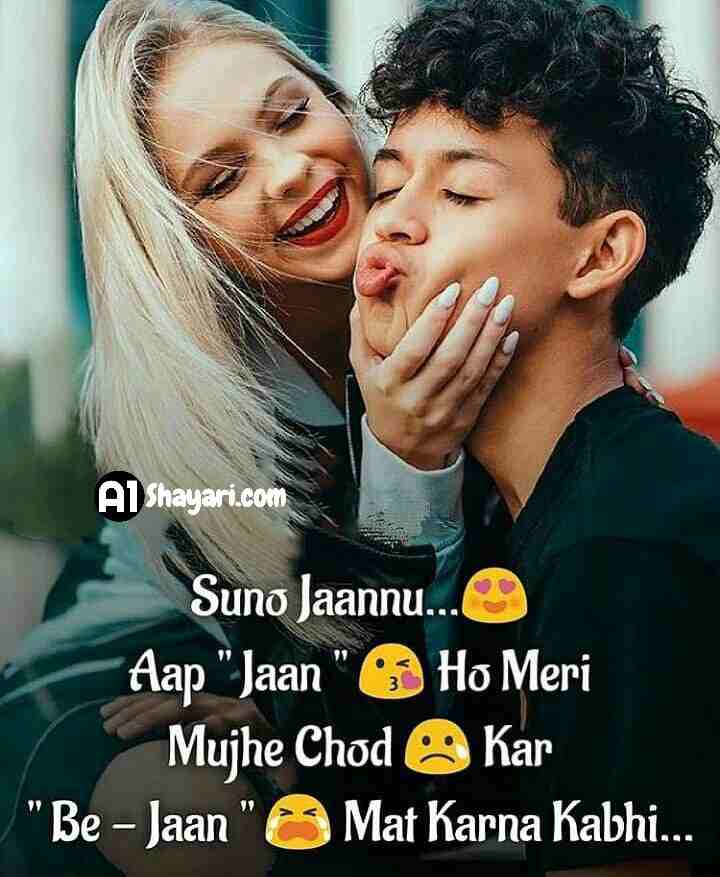 Suno Jaannu … Aap " Jaan Ho Meri Mujhe
Chod Kar " Be – Jaan " Mat Karna Kabhi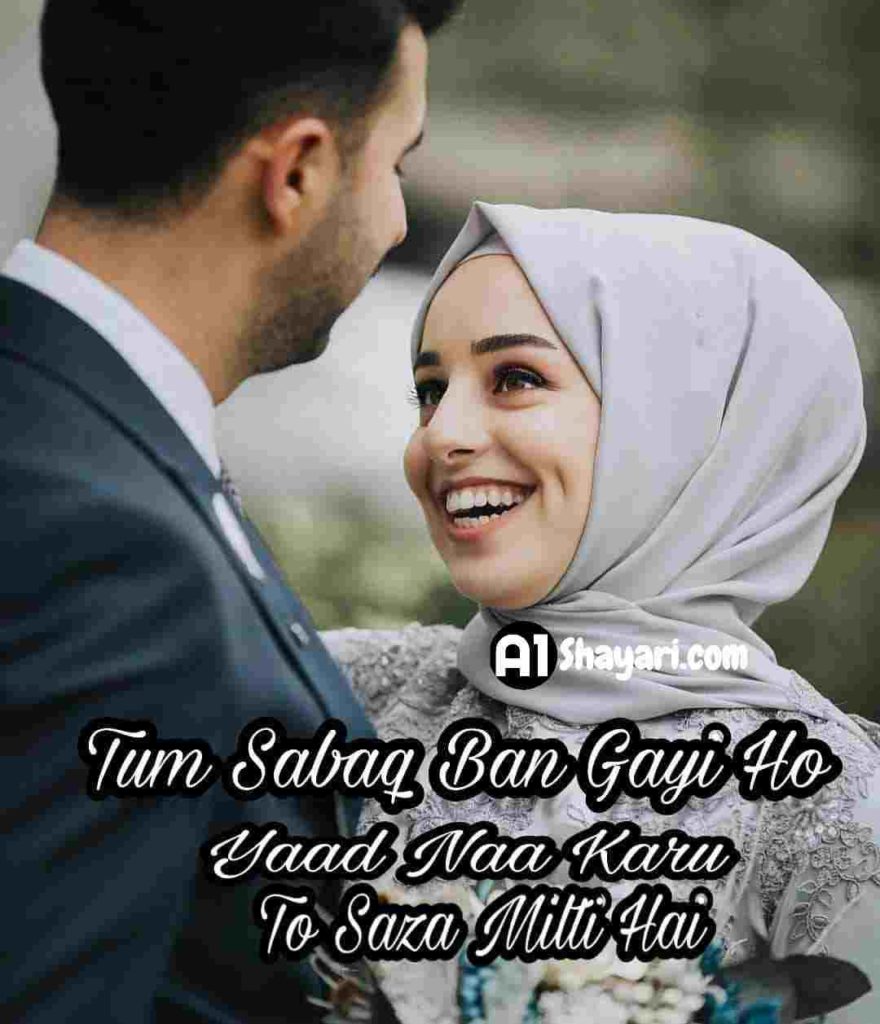 Tum Sabaq Ban Gayi Ho Yaad
Naa Kam To Saza Milti Hai MAN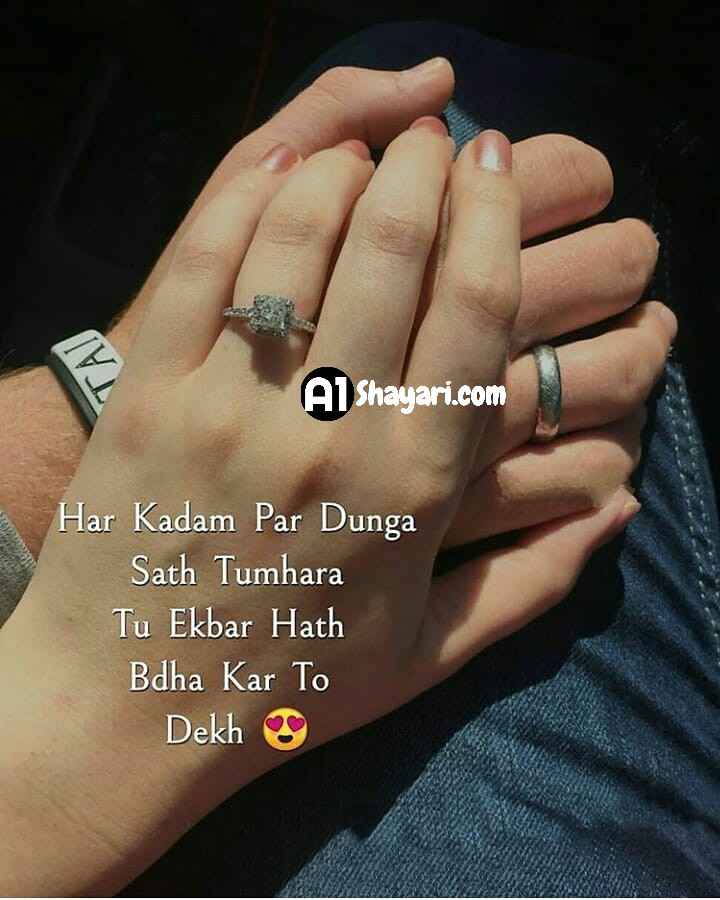 Har Kadam Par Dunga Sath Tumhara
Tu Ekbar Hath Bdha Kar To Dekh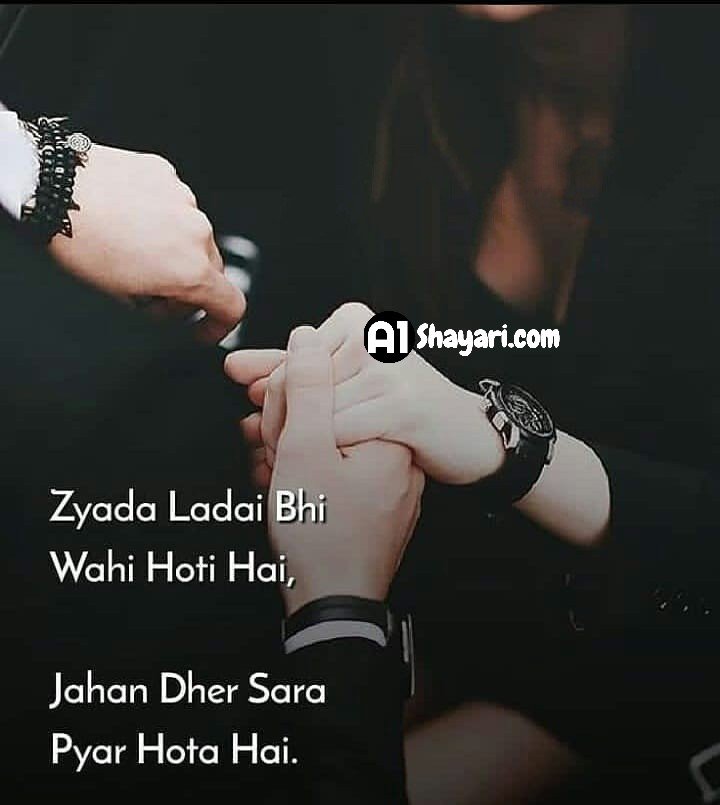 Zyada Ladai Bhi Wahi Hoti Hai ,
Jahan Dher Sara Pyar Hota Hai .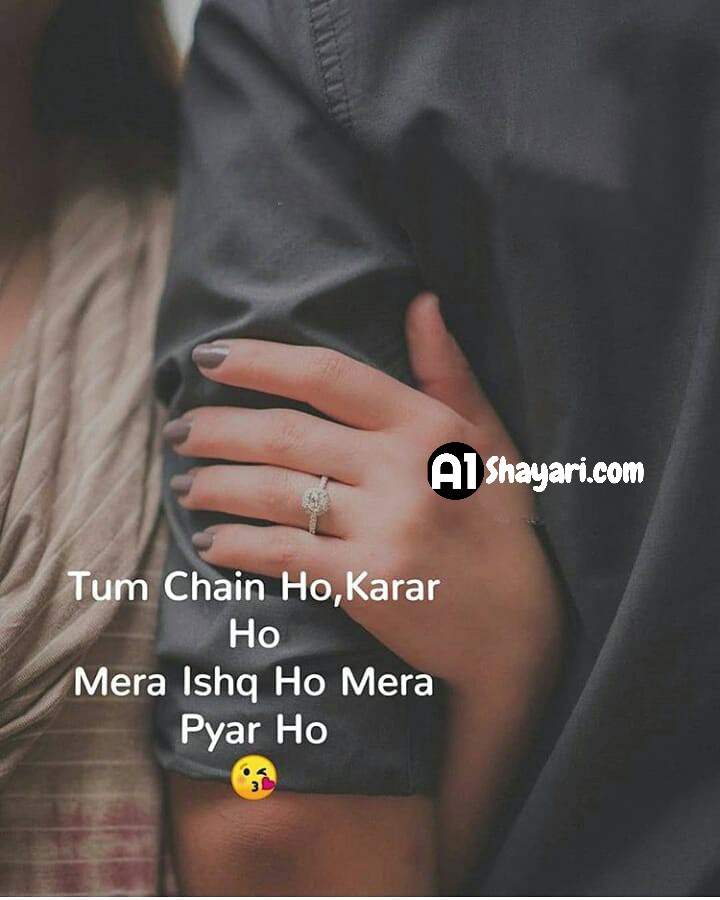 Tum Chain Ho , Karar Ho
Mera Ishq Ho Mera Pyar Ho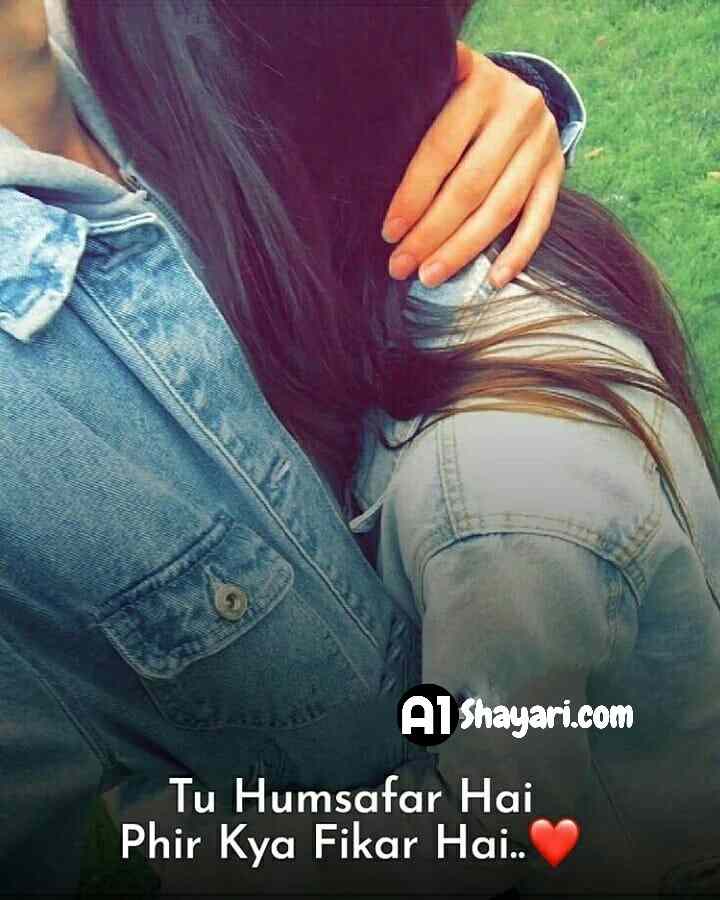 Tu Humsafar Hai Phir Kya Fikar Hai ..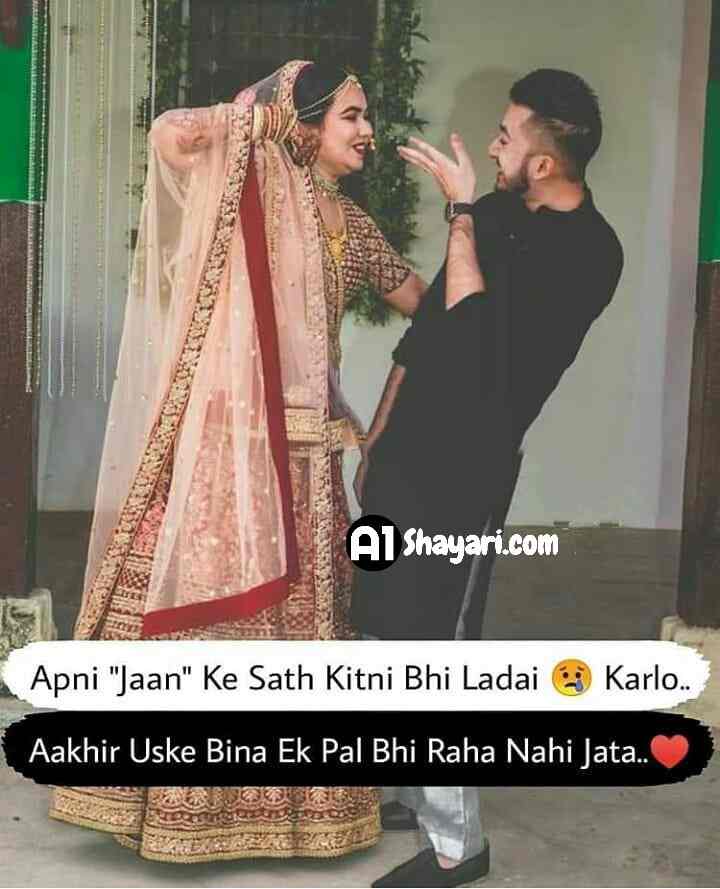 Apni " Jaan " Ke Sath Kitni Bhi Ladai Karlo
Aakhir Uske Bina Ek Pal Bhi Raha Nahi Jata ..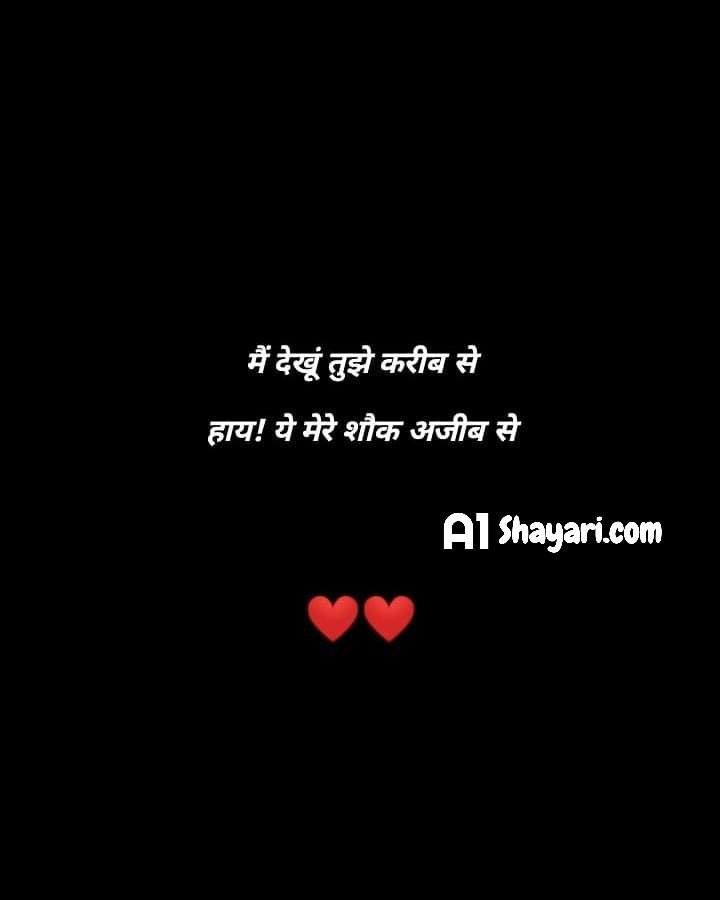 मैं देखू तुझे करीब से
हाय !ये मेरे शौक अजीब से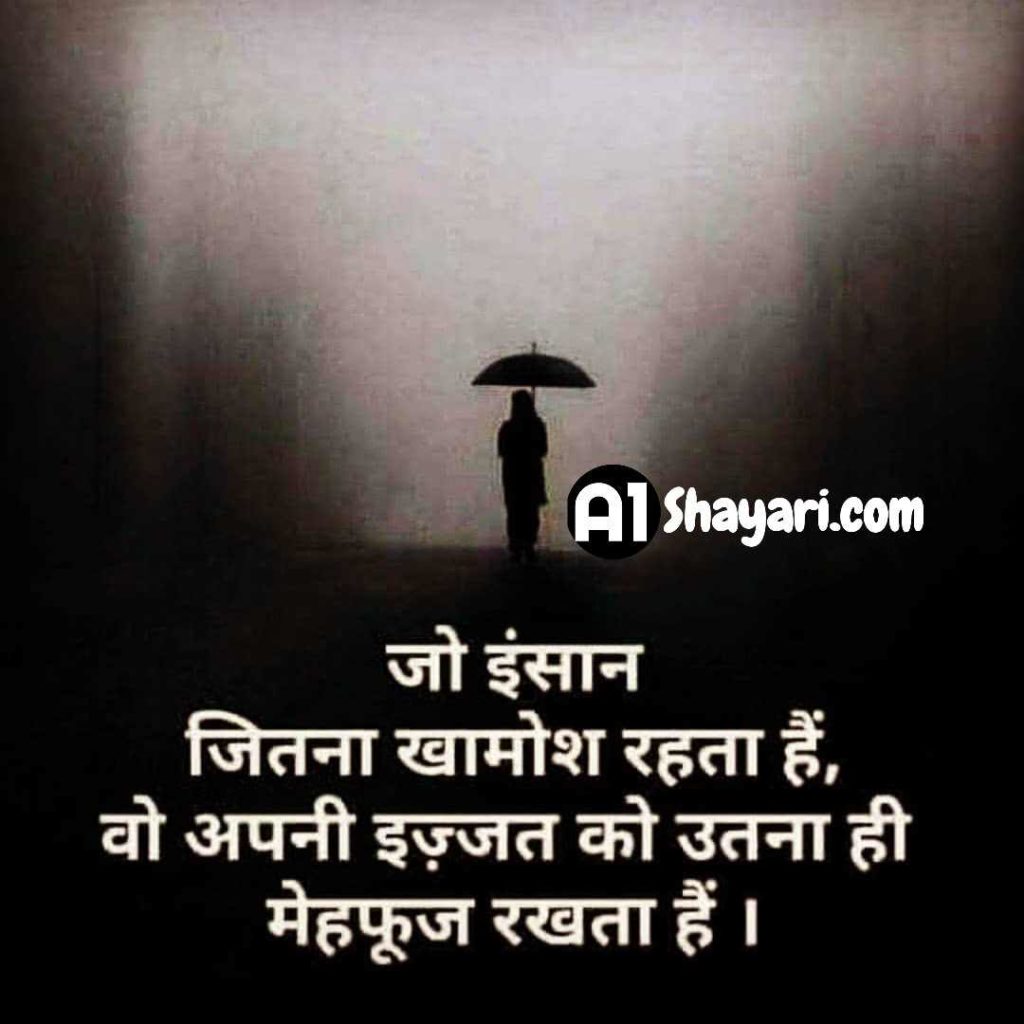 जो इंसान जितना खामोश रहता हैं ,
वो अपनी इज़्जत को उतना ही मेहफूज रखता हैं ।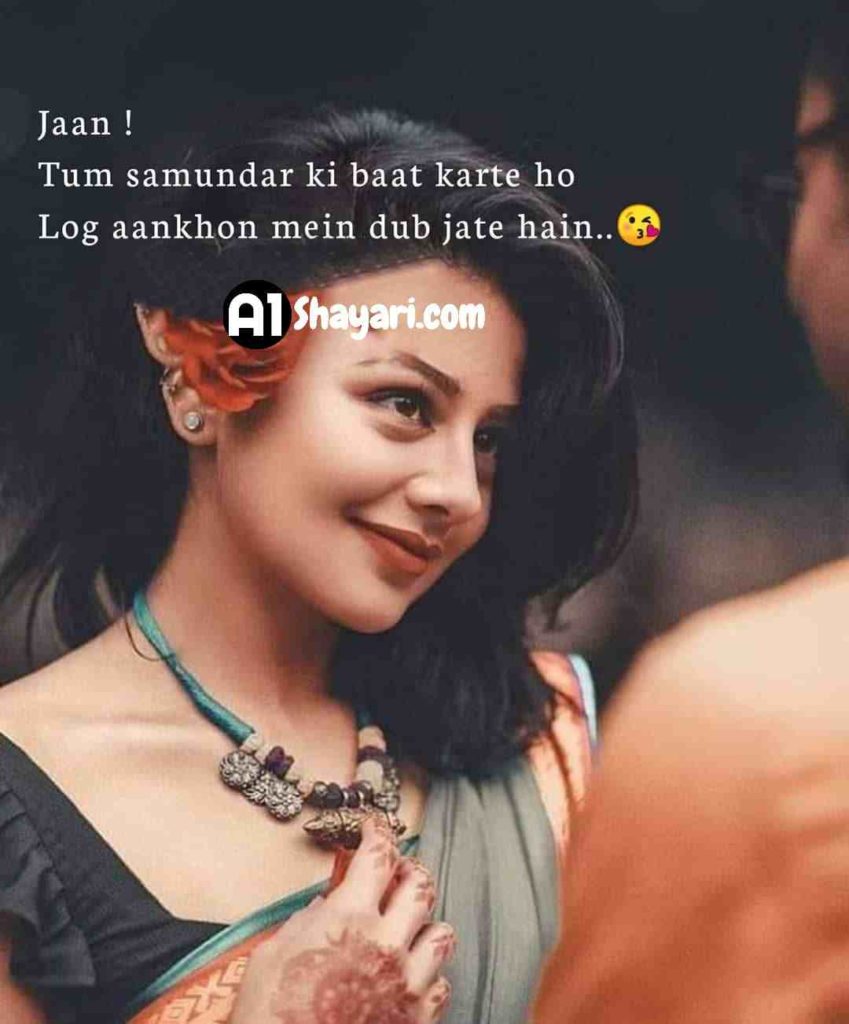 Jaan ! Tum samundar ki baat karte
ho Log aankhon mein dub jate hain ..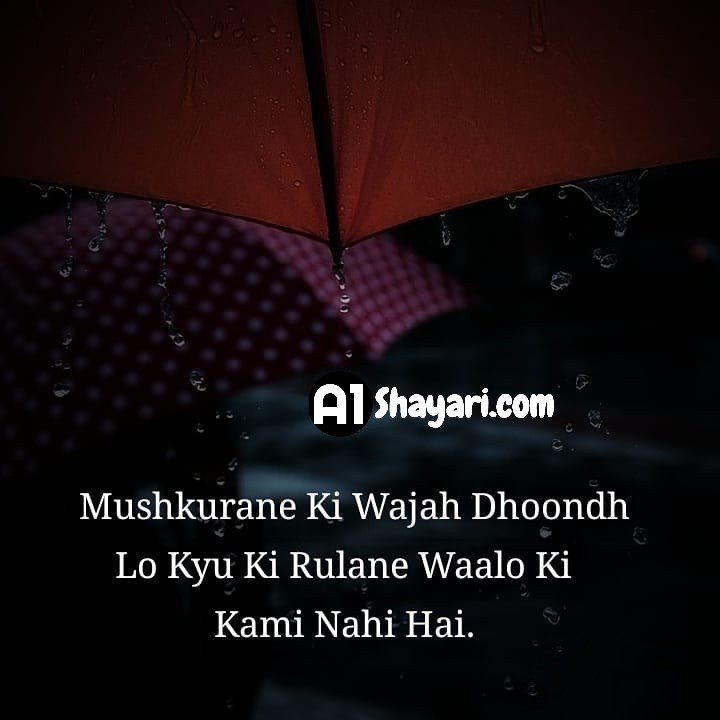 Mushkurane Ki Wajah Dhoondh Lo Kyu
Ki Rulane Waalo Ki Kami Nahi Hai .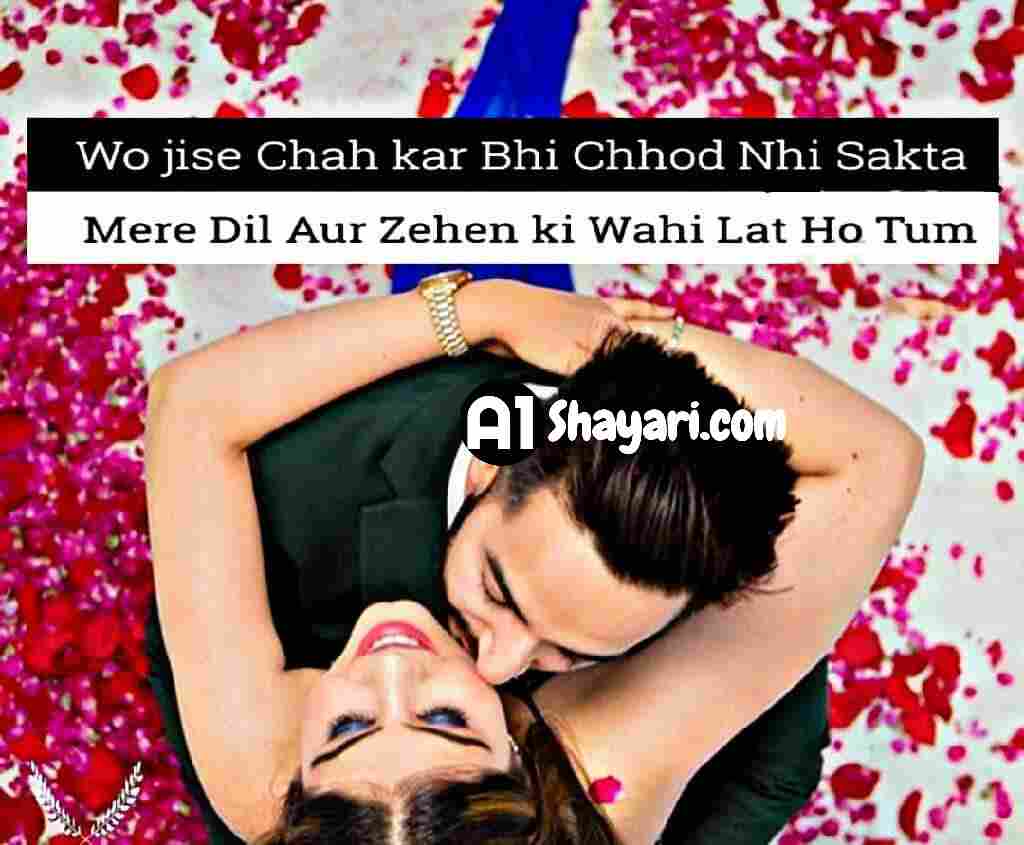 Wo jise Chah kar Bhi Chhod Nhi Sakta
Mere Dil Aur Zehen ki Wahi Lat Ho Tum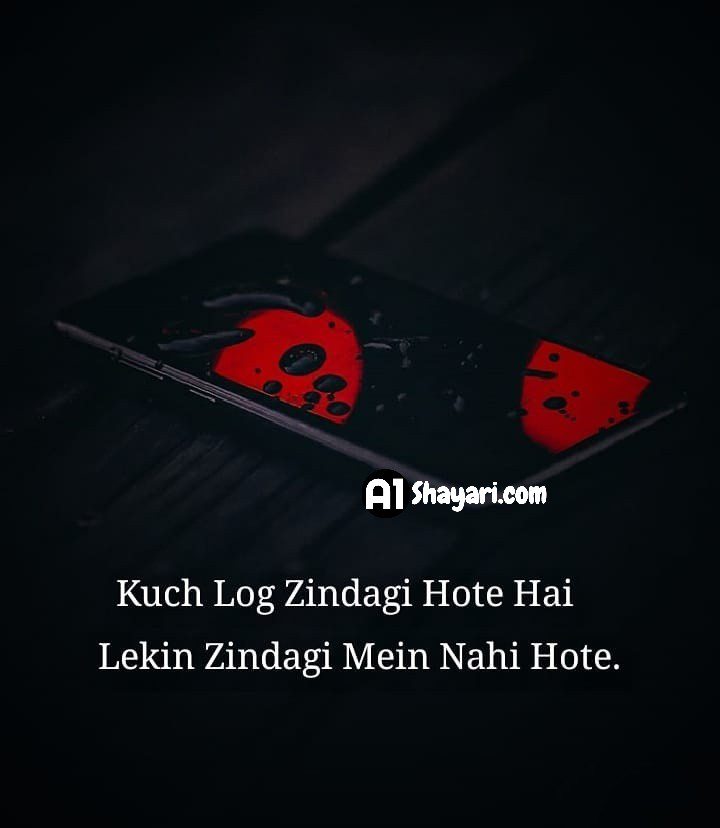 Kuch Log Zindagi Hote Hai
Lekin Zindagi Mein Nahi Hote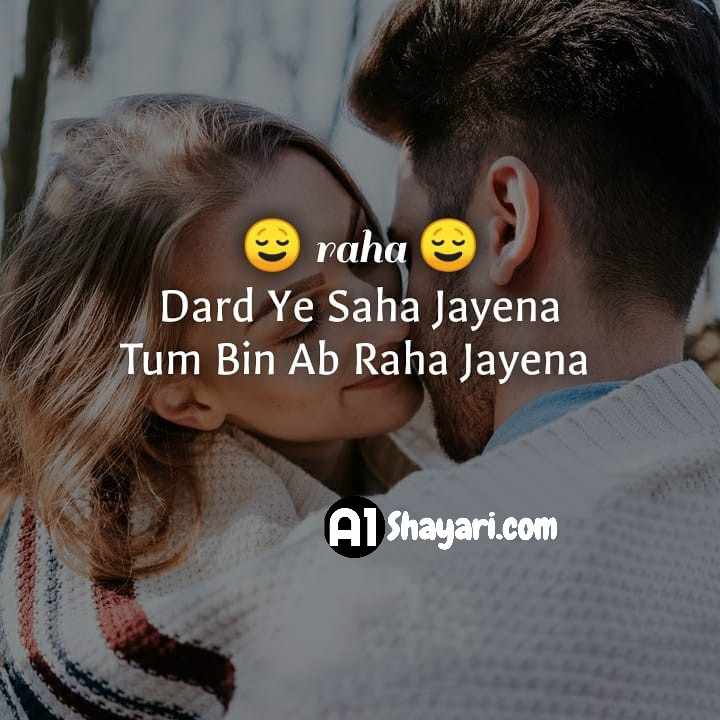 raha Dard Ye Saha Jayena
Tum Bin Ab Raha Jayena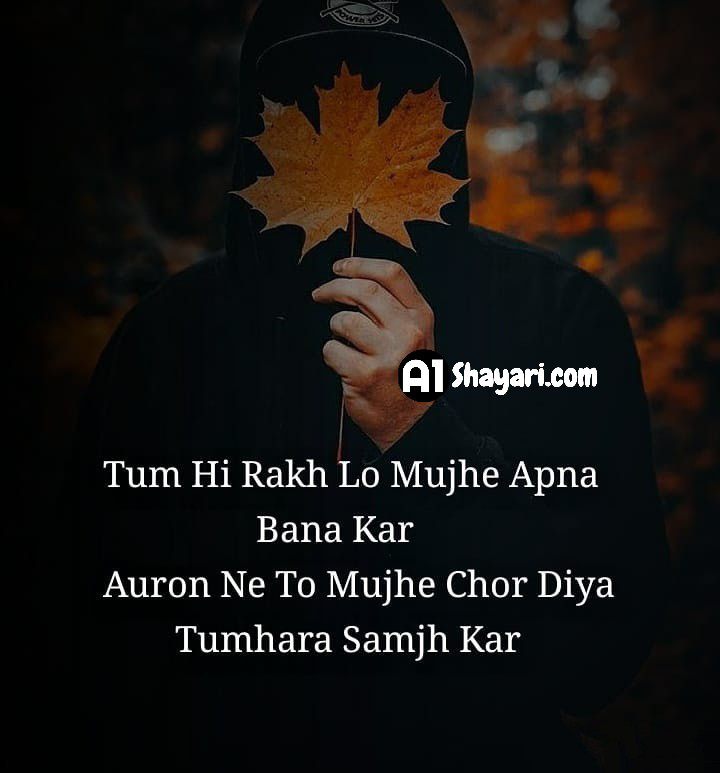 Tum Hi Rakh Lo Mujhe Apna Bana Kar
Auron Ne To Mujhe Chor Diya Tumhara Samjh Kar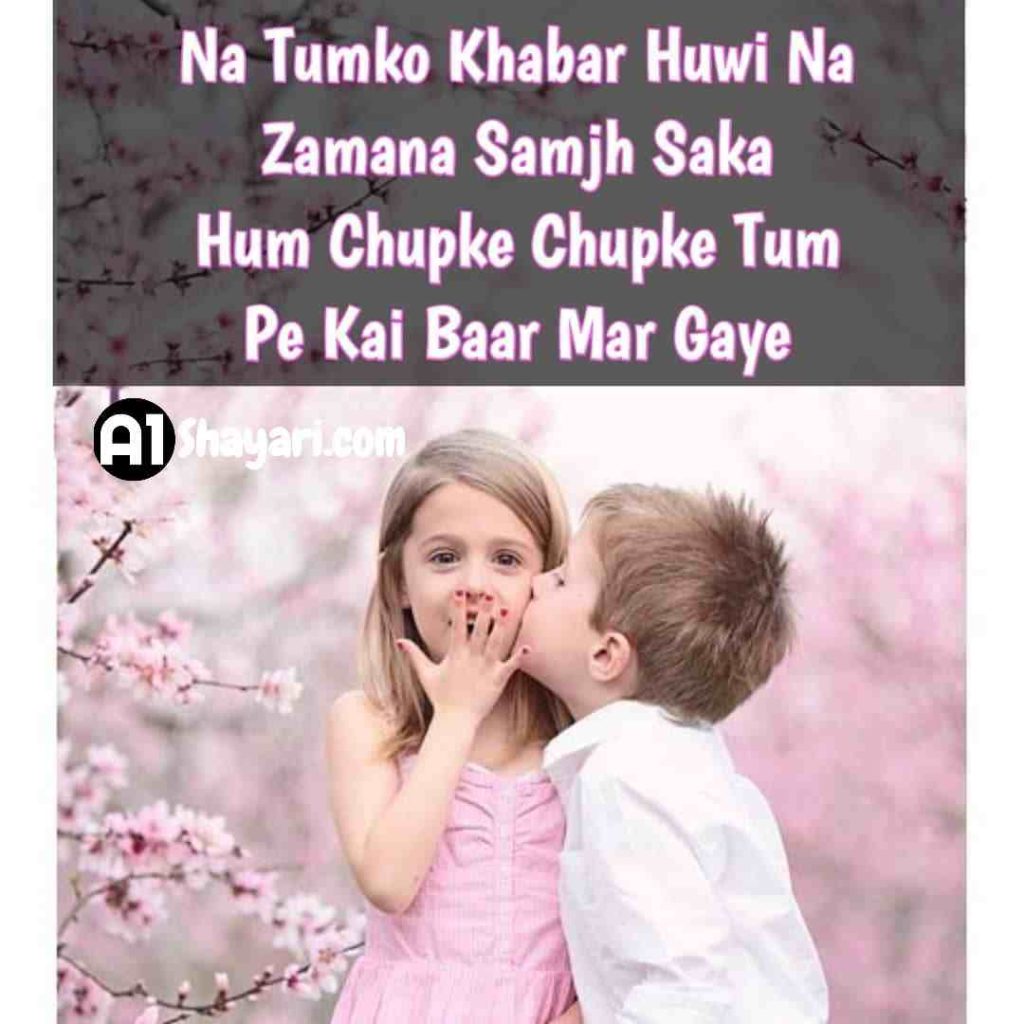 Na Tumko Khabar Huwi Na Zamana Samjh
Saka Hum Chupke Chupke Tum Pe Kai Baar Mar Gaye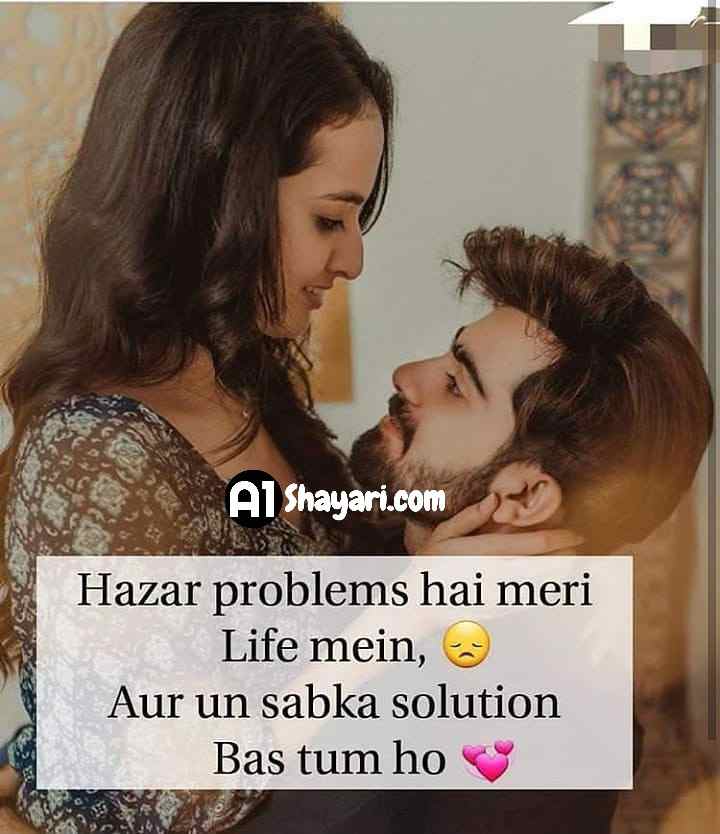 Hazar problems hai meri Life mein ,
Aur un sabka solution Bas tum ho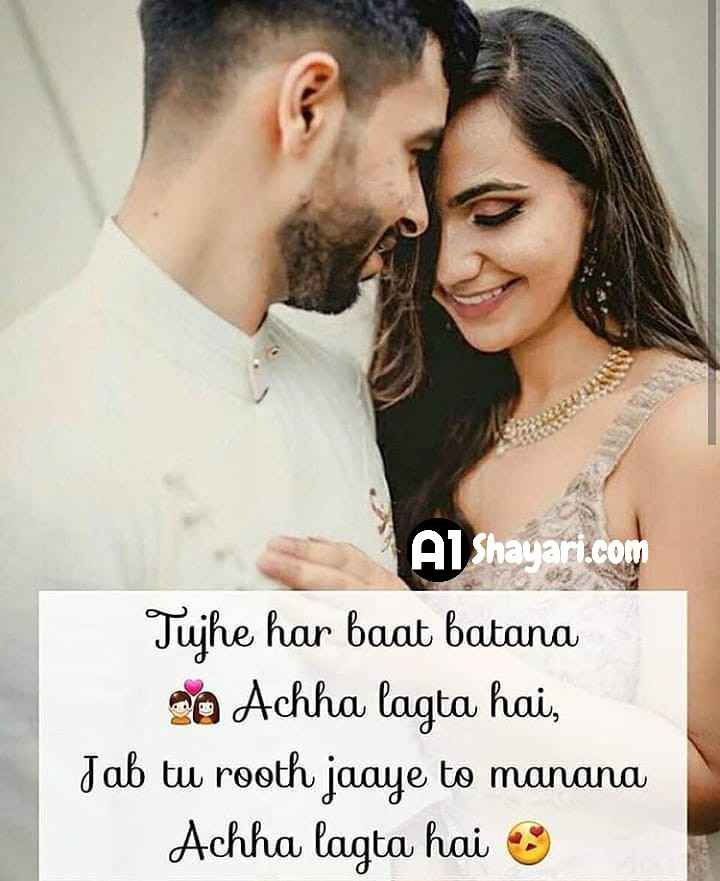 Tujhe har baat batana Achha lagta hai ,
Jab tu rooth jaaye to manana Achha lagta hai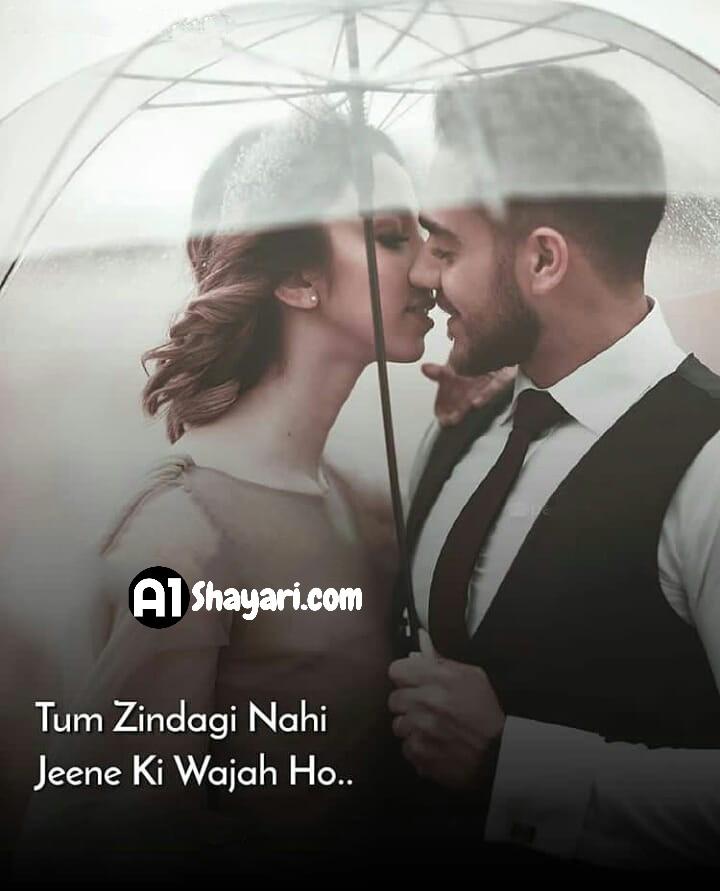 Tum Zindagi Nahi Jeene Ki Wajah Ho ..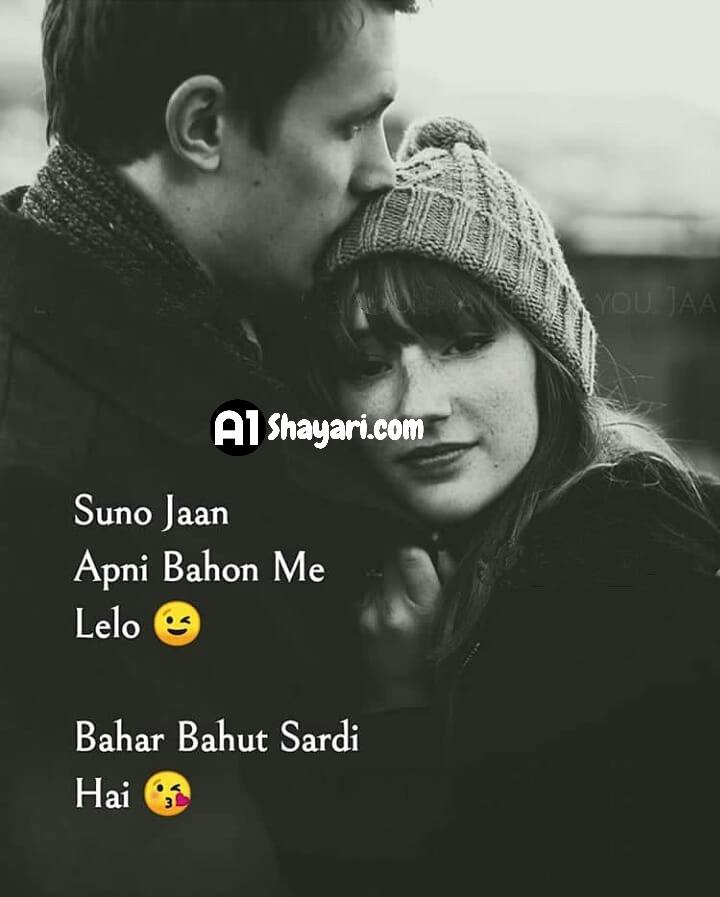 Suno Jaan Apni Bahon Me
Lelo Bahar Bahut Sardi Hai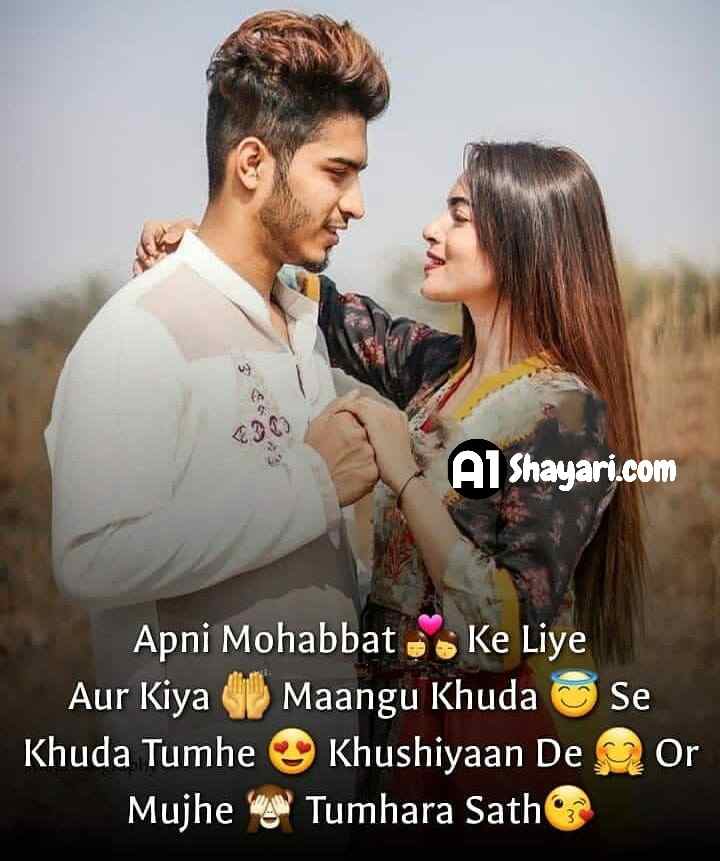 Apni Mohabbat . Ke Liye Aur Kiya Maangu
Khuda Se Khuda Tumhe Khushiyaan
De Or Mujhe Tumhara Sath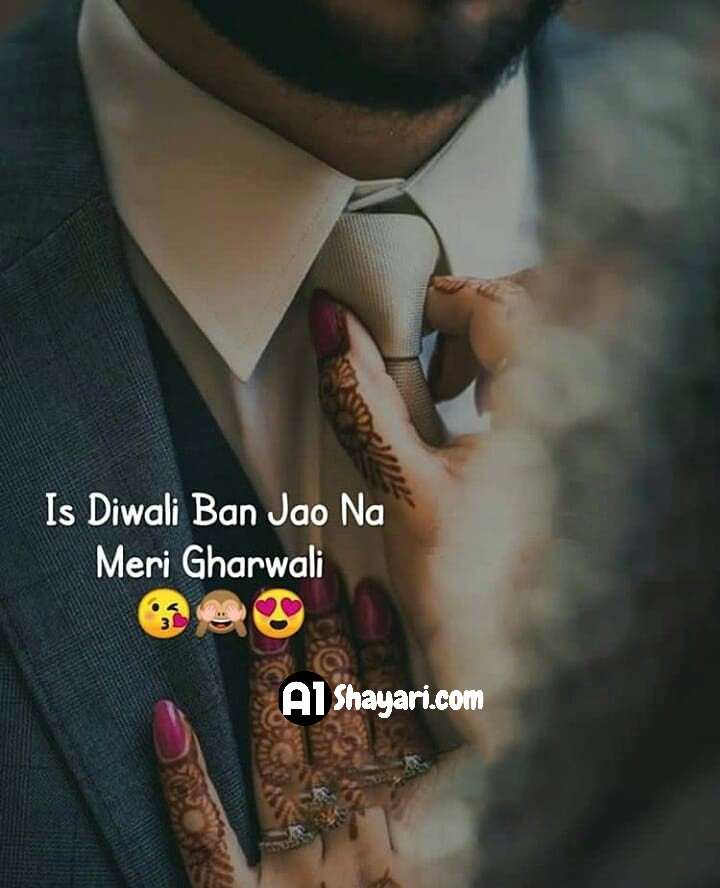 Is Diwali Ban Jao
Na Meri Gharwali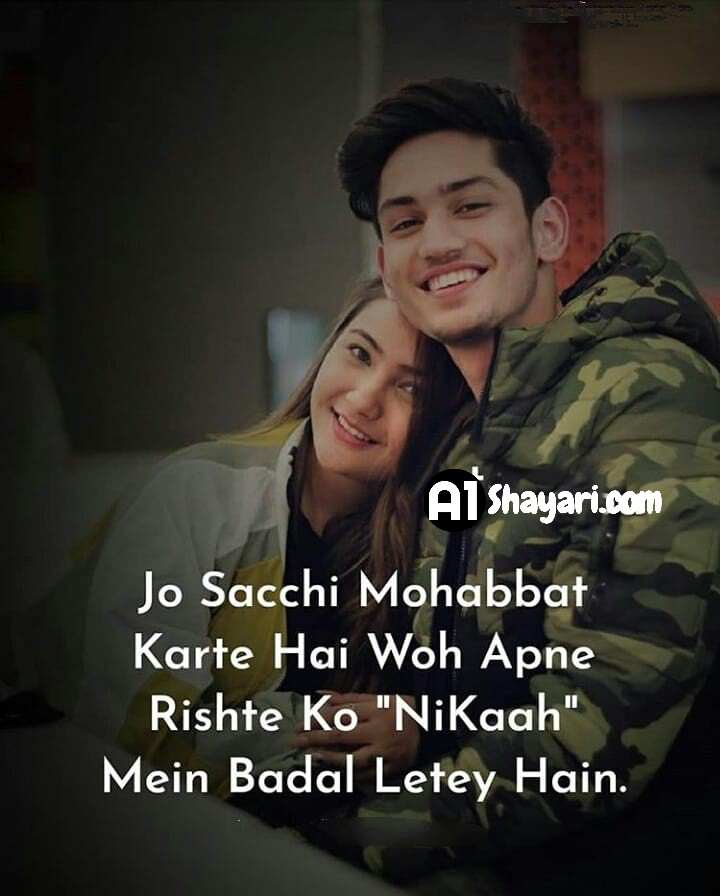 Jo Sacchi Mohabbat Karte Hai Woh Apne
Rishte Ko " Nikaah " Mein Badal Letey Hain .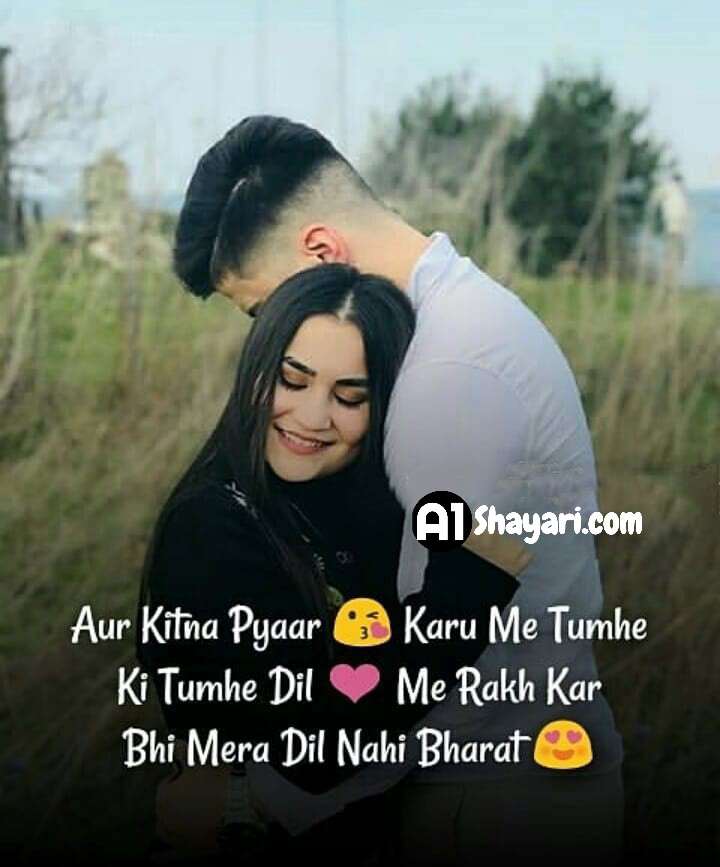 Aur Kitna Pyaar Karu Me Tumhe Ki
Tumhe Dil Me Rakh Kar Bhi Mera Dil Nahi Bharat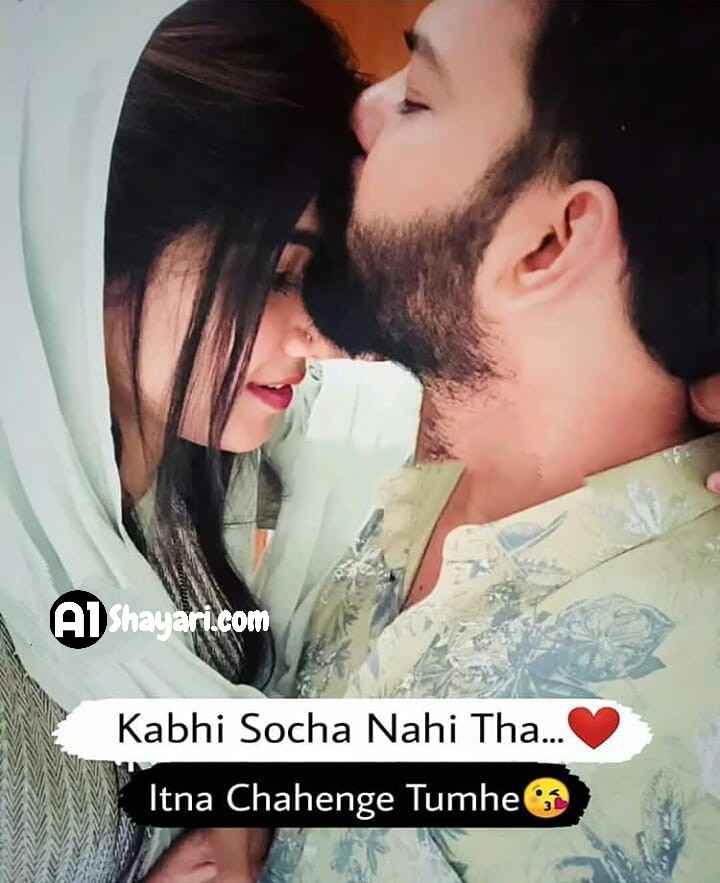 Kabhi Socha Nahi Tha …
Itna Chahenge Tumhe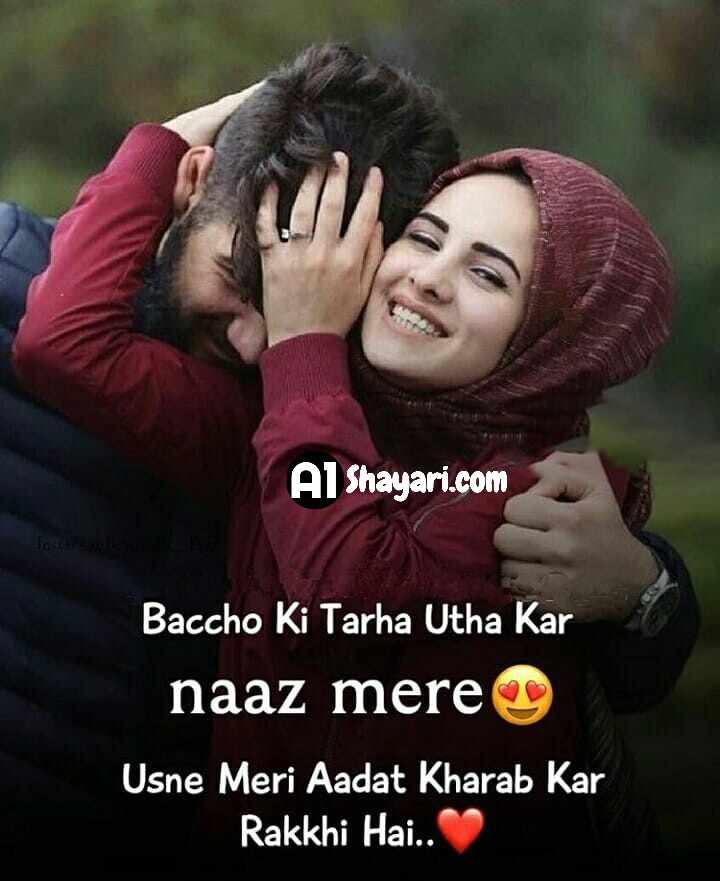 Baccho Ki Tarha Utha Kar naaz mere
Usne Meri Aadat Kharab Kar Rakkhi Hai ..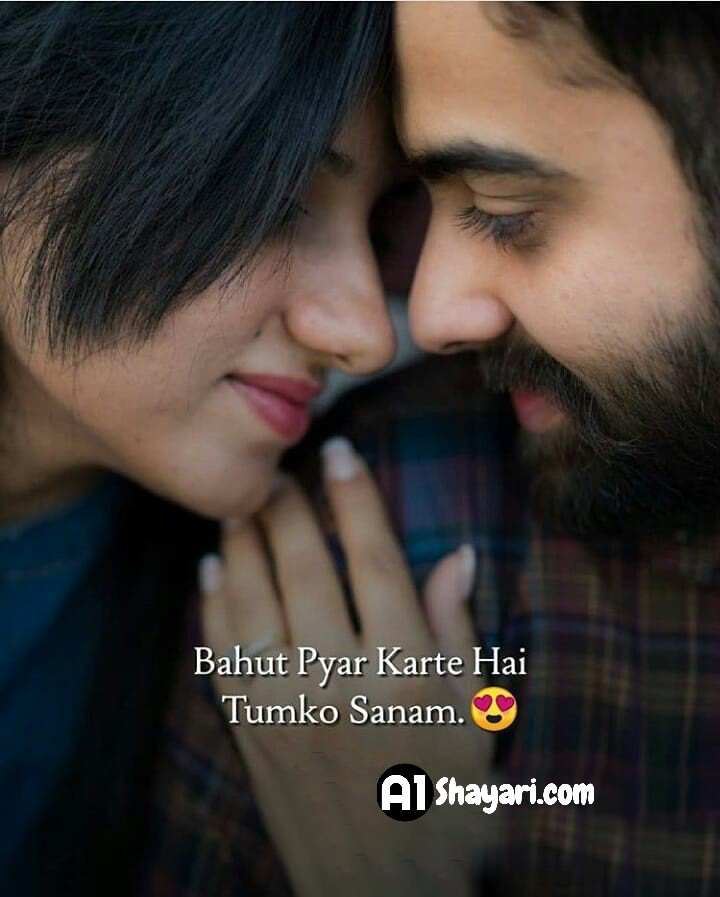 Bahut Pyar Karte
Hai Tumko Sanam .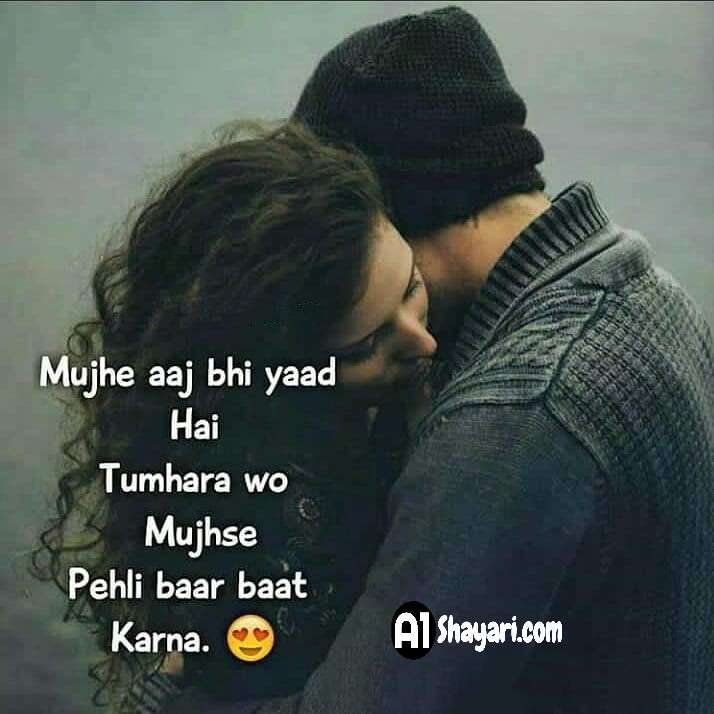 Mujhe aaj bhi yaad Hai Tumhara wo
Mujhse Pehli baar baat Karna .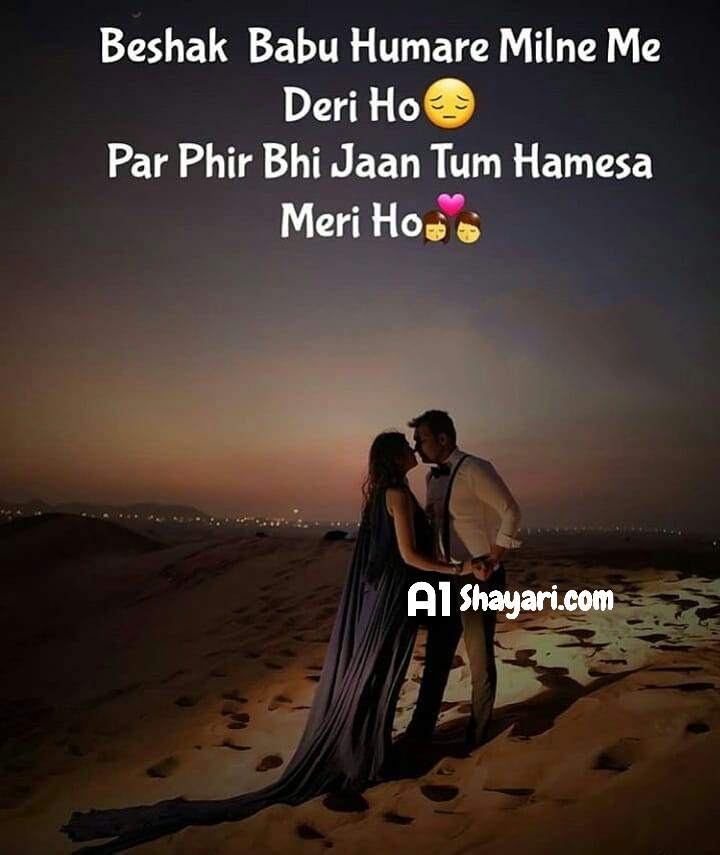 Beshak Babu Humare Milne Me Deri Ho
Par Phir Bhi Jaan Tum Hamesa Meri Hoo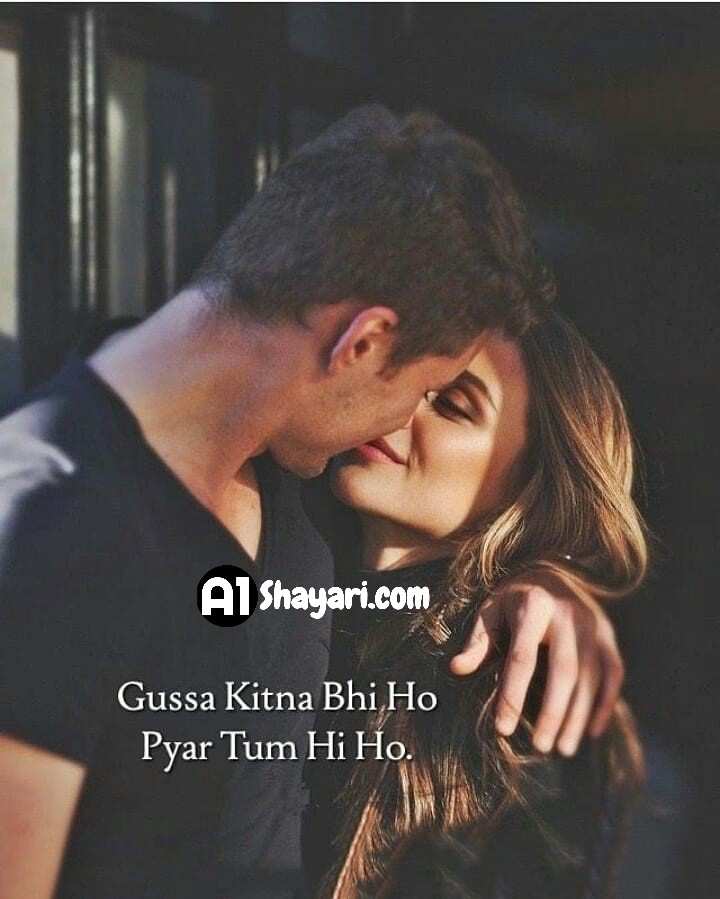 Gussa Kitna Bhi Ho
Pyar Tum Hi Ho .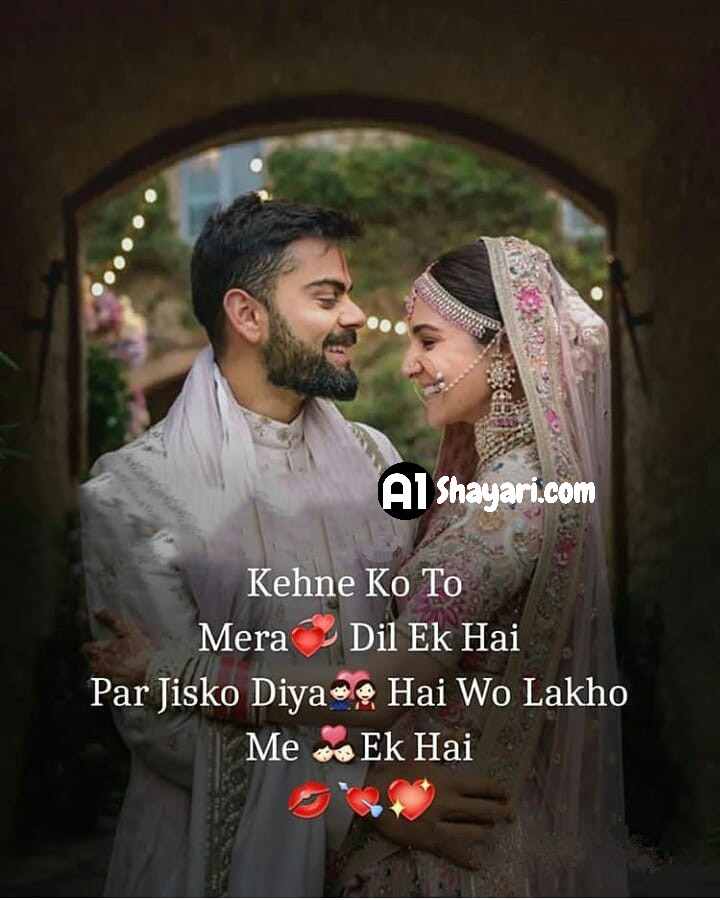 Kehne Ko To Mera Dil Ek Hai Par
Jisko Diya Hai Wo Lakho Me Ek Hai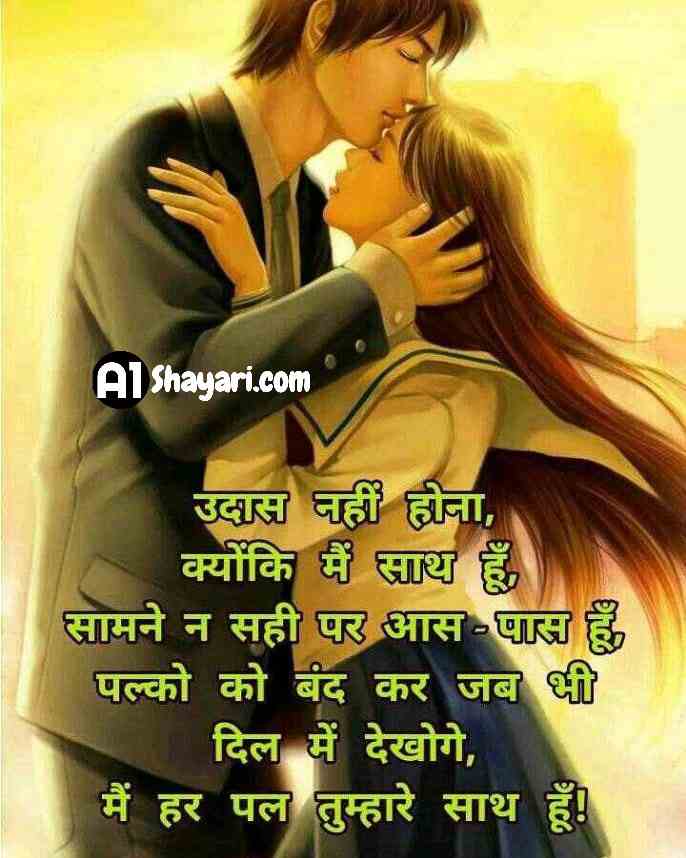 उदास नहीं होना , क्योंकि मैं साथ हूँ ,
सामने न सही पर आस – पास हूँ , पल्को को बंद कर जब भी दिल में देखोगे ,
मैं हर पल तुम्हारे साथ हूँ !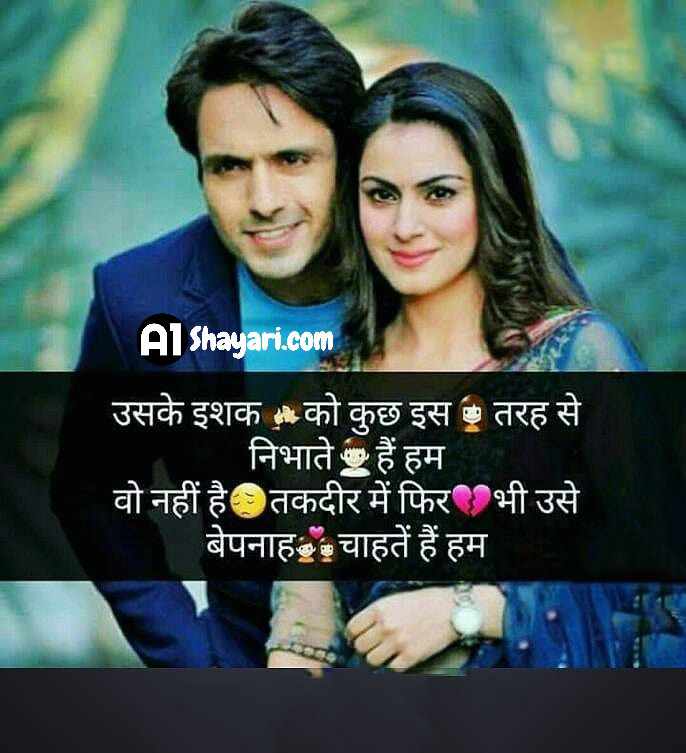 उसके इशक को कुछ इस तरह से निभाते हैं हम वो
नहीं है तकदीर में फिर भी उसे बेपनाह चाहते हैं हम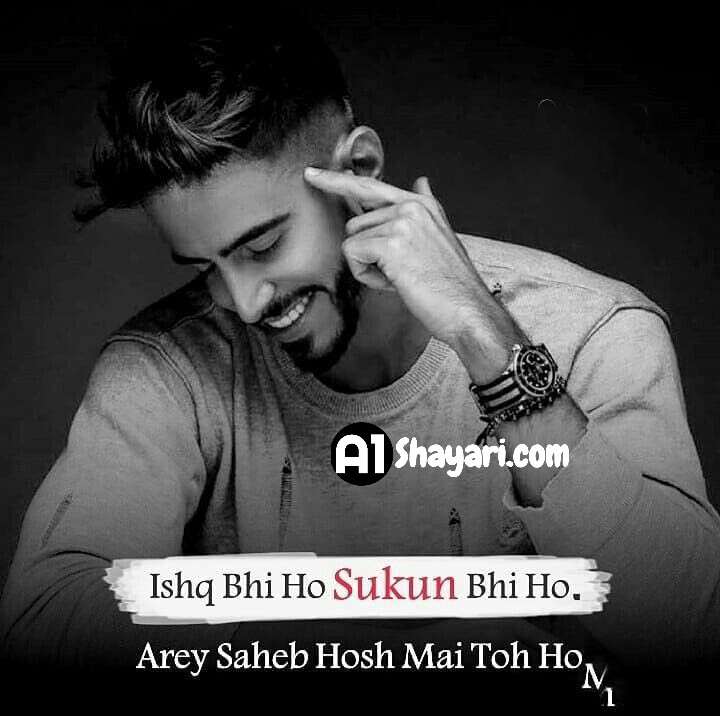 Ishq Bhi Ho Sukun Bhi Ho
Arey Saheb Hosh Mai Toh Ho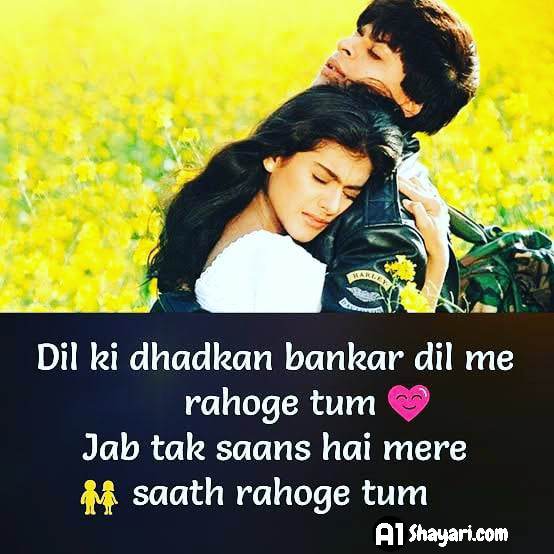 Dil ki dhadkan bankar dil me rahoge tum
Jab tak saans hai mere saath rahoge tum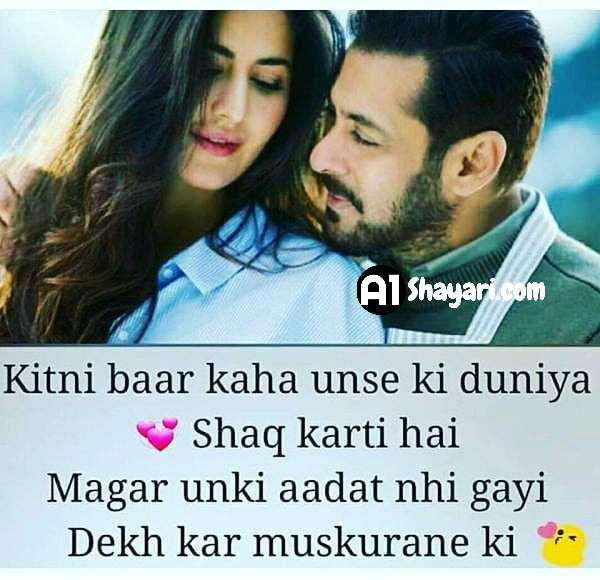 Kitni baar kaha unse ki duniya Shaq karti hai
Magar unki aadat nhi gayi Dekh kar muskurane ki